Salman Khan's Li'l Co-Star Had a Killer Comeback to a Racist Question
*Applauds*
Salman Khan's upcoming film, Tubelight is all set to release this week. This movie might remind you of his last year's blockbuster, Bhajrangi Bhaijan on various fronts.
Recently, Salman Khan with his lil co-star, Matin Rey Tangu and the entire team attended the promotional event of their forthcoming movie. The eight-year-old kid managed to steal all the limelight even when Salman was present at the event. The adorable energy between Salman and Matin was too cute.
Advertisement - Continue Reading Below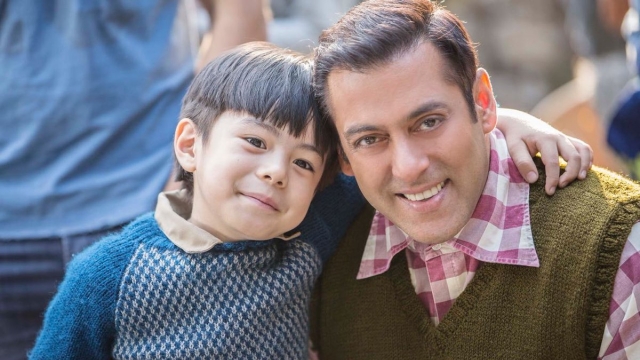 During the event, a journalist assumed that the lil co-star is not from India and asked Matin, "Aap pehli baar India aye ho? (Is this your first visit to India?)"
For all those who don't know, Matin is originally from Arunachal Pradesh. At first, the lil kid didn't understand the question.
After the journalist realised that Matin didn't understand the question, he reframed it and asked,"aap pehli baar Mumbai aye ho? (Is this your first visit to Mumbai?)"
To which Matin gave a fitting reply. He said, "India? Hum India per hi baithta hai, toh India par aayega hi kaise? (I live in India. How will I 'come' to India?)