Detox is in!
Whether it's social media detox or technology altogether, we're all a tiny bit curious to know what life would be without using or doing stuff we do, every single day.
We've all been guilty of buying glam AF cosmetics and products (most of which) have failed us. For instance, I have struggled with acne all my life. And just like every girl who puts up with this massive problem, I have used every skincare product in the book to get rid of it, which is why it was not an odd move for me to use products that 'belong to the opposite gender'.
'Cos come on, a girl's gotta do, what she needs to do to solve her probs, right?
Last week, away from my job, I decided to travel to my hometown. Away from the pollution of the big city I work and stay in, I was hoping my skin would feel better even if it's for a short while. The joy of bathing in the water of the house I grew up in would have been doubled if I hadn't forgot my toiletries bag, back in the big city.
And, there it was, all my beauty (and skincare dreams) came crashing down. I had to borrow something to freshen up after my long flight and instead of taking something from my mom, I went for my dad's cabinet.
Because, why not? Isn't breaking gender stereotypes totally in RN? (Yes, that's the only reason I tried this).
And here's what all:
1. Brickell Purifying Charcoal Face Wash
I knew I was relying on their CEO, Josh Meyer's quote where he said, "It used to be the case where men would steal their woman's products, but now the reverse is happening! In fact, over 30% of our customers are women because they enjoy the quality of our products."
Price: ₹2615
Buy it here.
This charcoal facewash is totally worth the hype! If you depends on charcoal central products, for your teeth, body or hair, this is facewash is a must-have for you. Best-suited for folks with sensitive and normal skin type, this product does a good job with cleansing and removing the excess oil off your face without irritating and drying out your skin.
2. Kiehl's Facial Fuel Transformer Age Correcting Moisture Gel
Just when I was missing their Clearly Corrective Dark Spot Solution, that I forgot to bring with me, it was no surprise when I chose this one for hydration.
Price: ₹3,407.50
Buy it here.
As this product too is weightless, just like it's serum, it was safe to trust it for a fair need of hydration for my skin. Known for minimizing large pores, I had to know how a woman's skin with open pores would react to it.
And it definitely didn't disappoint. This moisture gel instantly brightened my face and I knew this was a go-to for the next few days.
3. L'Occitane Lavender Eau de Cologne en Provence
This product actually is widely used by men and women, both. And, why not? If you ever smelled the woody-musky notes of this unisex cologne, you'd agree.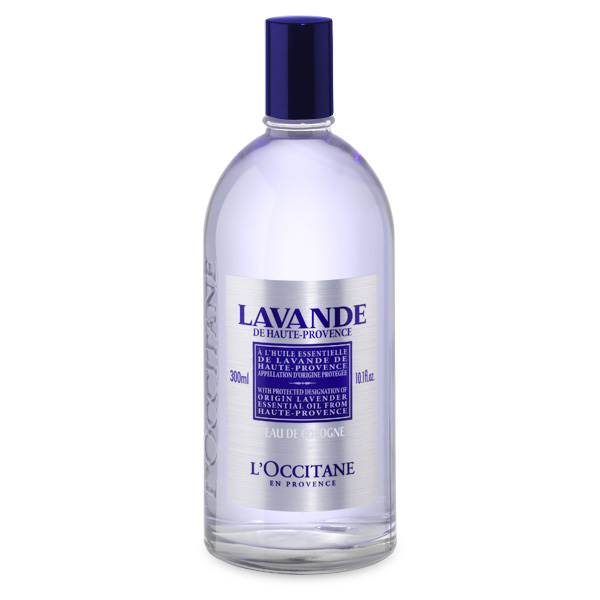 Price: ₹4600 (approx)
Being a natural sleep aid for years, Lavender is one of the top relaxing scents that ever existed. This will help you be calm all day and smell great. Bringing aromatherapy to the rescue, I tried spraying it on my pillow to sleep faster and it worked! So, you know what do to when you're struggling with anxiety or insomnia next time.
4. UV Care Lite Gen Next Skin Lightening Formula SPF 30
Price: ₹699
Buy it here.
Doctors recommend using sunscreen even when you're staying indoors. In this season of scorching heat and humidity, I manage to incorporate SPF 30 with my make-up too. UV care lite… is actually a medicated sunscreen that instantly smoothens and brightens my face. In fact, this could even replace my BB cream on certain (good skin) days.
5. Brickell Invigorating Mint Body Wash
Before the weather figures it out, if it's summers or rainy season already, I found my savior in this mint body wash. When it comes to choosing a body wash or shower gel for myself, I usually go for something that smells fresh. So, as expected I loved it! BeautySource.in founder, Ragini Mehra shared her experience on using men's products. And out of all brands she has used, she found Brickell men's products totally benefiting for women too.
Price: ₹3,225
Buy it here.
This product rejuvenated my senses after a long flight and left a fresh, soothing effect on my body. It's become one of those products I want to start my day with. Feeling fresh and cool. Which left me wondering if men's body is all that different from women? Ragini also said, "Male skin is totally different from female skin on some levels and exactly the same on others. I have used a couple of Brickell men's products and found them fast absorbing and light-weight, that leaves no residue or shine" and I couldn't agree more. This range is actually worth trying for women too.
And that's a sweet beauty buys list of what you and your man should be using (and sharing or gifting to your father or brothers) this season.
It was an amazing week away from my usual schedule, usual activities and usual products.
Do I want to go back to the old ones? Maybe yes, maybe no. But, this was my first ever detox of any kind and I totally dig the idea!
So, here's to more experiments, experiences, discoveries and more stories, of course.
Wait on, till I give up something for something, next.
Hoping I'll come up with better beauty, skincare or even life hacks. ?