If you've always struggled with nail-art, Nykaa's come to your rescue yet again.
The millennial woman's go-to website nykaa.com has just launched a fun new range of nail lacquers, which will not only give you scrumptious looking talons but also save you a whole lot of time. This fun new collection has seven completely unique pastel shades with matte black glitter that'll keep your beauty game #onfleek.
The hues, ranging from pinks to mints and more, offers a rich colour pay-off that's not just long-lasting but also has a two-fold plasticiser which will make sure your nails remain chip-free, and a UV filter that will protect your nails from discolouration. This is the nail lacquer that every woman dreams of!
You have to admit, Nykaa has just made a beauty-conscious lazy girl's life really easy! Just maybe keep a plate of cookies on the side because this delicious new range is going to make you terribly hungry.
Here are all the shades from the range that you can pick from for your next GNO...
Strawberry Crinkle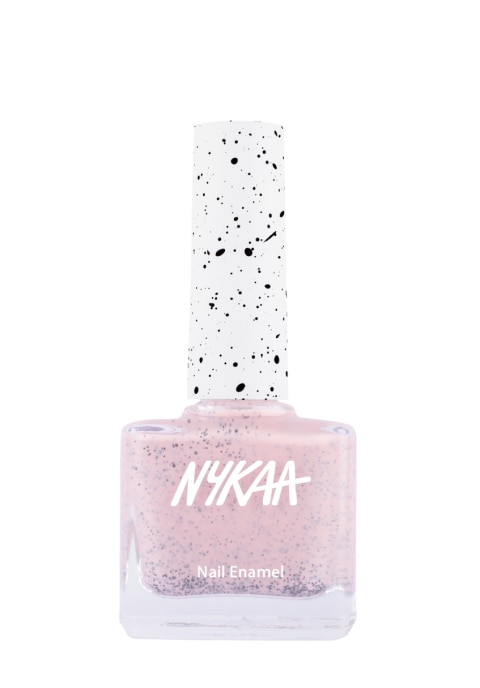 Frosted Lemon
Vanilla Crisps
Goey Marshmallow
Cherry Crunch
Blueberry Shortbread
Mint Choco Chip
You can get your favourite shades on nykaa.com for only Rs 199.