​We all know the person behind Sonam Kapoor's immaculate style is her younger sis, Rhea Kapoor but there is so much more to their relationship than fashion. These sisters work together, party together and are besties for life! Sonam and Rhea special bond has made us jelly more times than we can count, but here are 7 more times these two have given us ultimate sis envy!
1) When they wore chic sunnies.
2) When they had a fun girls night out.
3) When they dressed up for Halloween.
4) When they literally looked like twins.
5) When both of their hair was insanely shiny.
6) When they spent Diwali with their family.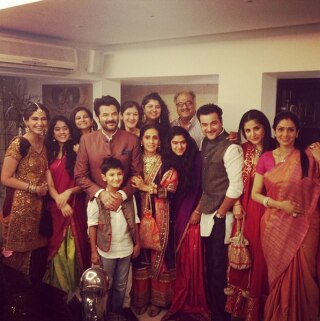 7) When they shared this photo of them being 'sisters, partners and best friends'.