1. When Shah Rukh Khan revealed his "most embarrassing moment":
2. Ranbir Kapoor on why his conscience is always clean:
3. Ranveer Singh's answer to what he would do "if stuck in an elevator with Katrina, Anushka and Deepika?"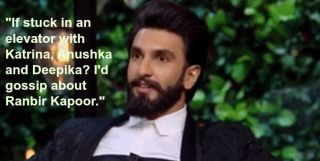 4. Akshay Kumar on being asked,"who will last longer in the race of stardom – Salman, Shah Rukh, Aamir and Akshay, assuming you will outcast them all?"
5. Twinkle Khanna was asked, "what does Akshay have that the Khans don't?" She replied:
6. Ranbir Kapoor's brutally honest reply when asked about his rapport with Ranveer Singh:
7. Shah Rukh Khan's prompt response to Alia Bhatt winning the General Knowledge round on the show:
8. When Twinkle Khanna was unabashedly honest about her acting chops:
9. When Parineeti Chopra made this hilarious confession about Aditya Roy Kapoor: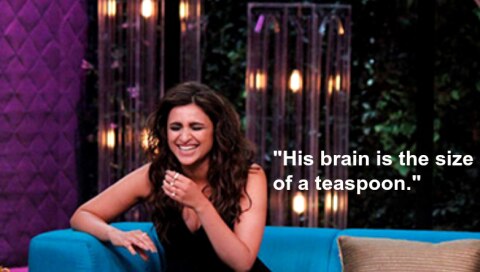 10. Ranveer Singh on who would he "kill, marry and hook up with" and why:
11. When Arjun Kapoor revealed this about Varun Dhawan:
12. Varun Dhawan on why he'd like to kill Ranveer Singh: