The equations are changing everyday in Bollywood and so are the statements given by "B-town besties". Let the word war begin...
1. Kangana Ranaut and Priyanka Chopra
Kangana Ranaut created quite a buzz on #NoFilterNeha show on Saavn by Neha Dhupia, when she gave award for the most fake laughter to Priyanka Chopra.
Ouch.
2. Govinda and David Dhawan
"No, I don't want to work with David Dhawan as he didn't stand by me during my bad patch. I feel when a person thinks that you are not capable of doing his film or working with him, then one should not ask for work, or work with that person if he thinks that you are a liability on him. I think the love between us, that has been there over the years, should remain the same. We should live a healthy life. Currently, he is a proud father and let him be happy. I have nothing to do with his films, nor do I want to discuss films with him,"
3. Kangana Ranaut and Deepika Padukone
At a promotional event of the movie 'Katti Batti', Kangana was quoted saying that she was 'katti' with Deepika. When asked if there were any chance of a 'batti', she replied, "I just want to be left alone, that's what I want."
4. Kajol and Karan Johar
Ajay and Karan feud was a big bummer for many. But then Kajol and Karan's 25 year old friendship went kaput over it and shocked the fans. Here's what Karan said about the episode- "Ajay said I had bribed a trade analyst to write bad things about his film and praise mine, then he put out a statement saying there should be an investigation and she retweeted it saying SHOCKING. And that was it... I don't want to say anything more, but yes, one thing I'd like to say, and I stand by it, is that this is not a phase, a feeling that will change. No matter what, she's out of my life."
5. Shahid Kapoor and Kareena Kapoor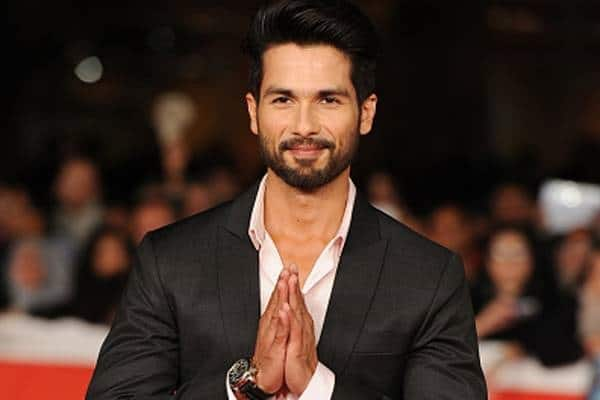 After the infamous break-up when Shahid was questioned whether he would work with Kareena again or not, he said, "... if my director will ask me to romance a cow or a buffalo then I will do that too. It's my job."
6. Sonam Kapoor and Aishwarya Rai
After being chosen as the brand ambassador of L'Oreal, Sonam was looking forward to the red carpet walk at Cannes with Aishwarya Rai Bachchan. When the plan could not materialize, the huffy actor said," Ash has worked with my dad so I have to call her Aunty, na?"
7. Kareena and Aishwarya Rai
Kareena Kapoor was offered the lead role in movie 'Heroine' after Aishwarya left the movie due to her pregnancy. A lot of comparisons were drawn between the two which didn't go down well with Kareena. She said,"It is very unfair to compare us, we're from two different generations."
8. Deepika Padukone and Ranbir Kapoor
The beginning of a relationship between Deepika and Ranbir broke many hearts and the count only went up when they broke up. No matter how amicably things got sorted between them, Deepika's statement pointed that it wasn't all that amicable after all. On Koffee with Karan show Deepika said," I'd like to gift a pack of condoms to Ranbir because he uses them too much."
Wonder what that was about...