For Kangana Ranaut, it's either a big black hole or it's a big white light, there's nothing in between. The lady was kicked out of her home at 16, got her first big break at 17 and the rest is history. Her brutal honesty is sometimes too much to gulp down! Call her statements too tongue-in-cheek or just downright witty and smart, from 'I don't like going to award shows' to 'sperm-stained- panties'. The girl has said it all in front of the cameras.
We're giving you a compilation of Kangana's most outrageous yet thoughtful statements that'll make you bow-down for the QUEEN!
1. " I was treated like a dog by the industry people."
How hard is it for an outsider to make a mark in Bollywood? Well… ask Kangana. From being bullied by Bollywood biggies to making a career out of 'leftovers', Kangana has seen the worst days of her life and her statement says it all!
2. "Ever since I was a kid, I have never understood the concept of fairness."
"As a public figure, I have responsibilities, accepting an offer to endorse a fairness cream brand would be a direct insult to my own sister Rangoli who is dusky yet beautiful". Kudos to this lady for taking a strong stand!
3. "I don't believe in keeping sperm panties as tokens."
This statement literally stirred the nation. Fired straight away to our very own 'Indian Super Hero', Kangana boldly stated that she won't keep sperm stained panties or cheesy gifts as a token of love. Damn girl!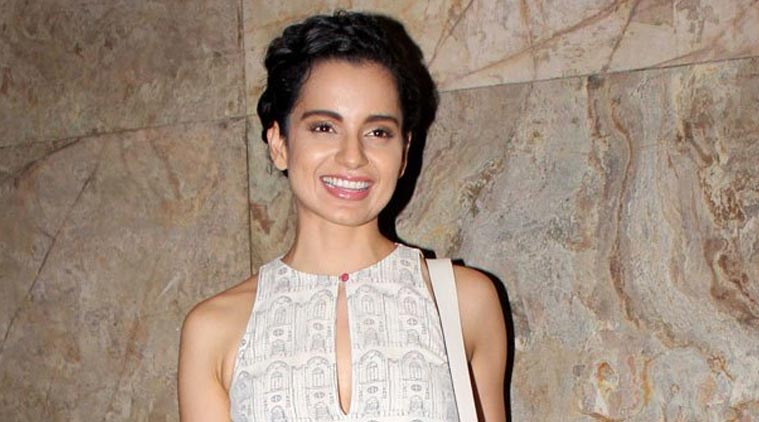 4. "I wanted to be my own hero, so I ran out of home"
Give her a cape already! No more words, we already know her adventures.
5. "As a woman, we don't have to hope to get our dues. We need to get up and get it ourselves."
Hello ladies, inspired much? If you're feeling her put your five high!
6. " I Will not attend award ceremonies as they are merely for commercial purposes."
You show up at the awards and you take home the scintillating trophy. Sigh!
BTW National Awards are not commercial. *gentle reminder*
7. "Why do Indian men hide behind their influential daddies?"
When Rakesh Roshan came out to support his son on the whole 'Hritik-Kangana spat', this is what she said "Why can't Indian men stand up for themselves? He is 43 years old. For how long will these men keep hiding behind their big-name influential daddies?"
WHOAA! Slay girl! *psst* But carefully!
8. "I've started from scratch and slept on pavements, so the thought of hitting rock bottom doesn't scare me."
How true! Failures, rejections, slut-shaming, bullies…won't scare off Kangana. She's already brushed them off her shoulder like dust. Bring on the apocalypse now!