The times when sex was considered a taboo in Indian cinema was not so long ago and 90s kids can definitely relate to all the crazy sex innuendos seen in the film industry.
Here are 10 of the quirkiest and 'subtlest' sex euphemisms that Bollywood has given us.
Fluttering Flowers
This is one of the funniest and most popular sex euphemism. Directors replace the gentle, loving notion of 'kissing' with fluttering flowers. Take 1- actor leans in for a kiss, cut to Take 2- flowers blowing in the gentle breeze in a beautiful meadow.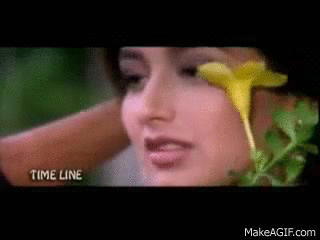 Stolen kisses behind a tree...
Bollywood seems to love the idea of sex in public. Remember the scenes when mid-song actors would disappear behind a giant tree and ahem ahem? ?
Feet touching
Oh well, you knew this was gonna be there. ?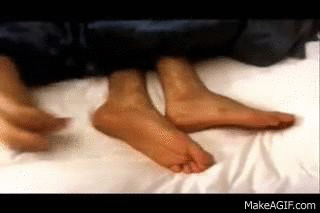 Hands touching
Oh wait your hands need to touch too, how could we leave that out. What's new?
Fireplace Sex
Sex is hot, fire is hot. Perfect analogy! ?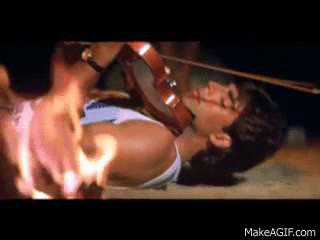 Taking off Jewellery
Obviously, you NEED to take off her jewellery before you have sex, duh!
Boiling Milk
The aroma of spices, the smell of boiling milk made for a very heated scene in Bollywood. Why do they leave the milk to boil all this while? Maybe it's another innuendo for how long the guy lasts??
Crashing Waves
Bollywood loves nature! A romantic beach scene would be incomplete without the 'finishing' act- the roaring waves.
The Dancing Car
Quite an obvious one for car sex to be fair. You could have done better, Bollywood!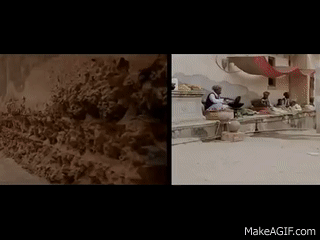 Rain and Thunder
Everything gets a little wet... so you know what happens.