1. The Whole Salman Khan Drama
Remember the time Aishwarya was dating Salman? Well it wasn't really their relationship that was in the tabloids, but rather their break-up. Aishwarya had claimed that Salman was heart-broken over the break-up and was emotionally and physically harassing her. And as usual, tabloids made it everyone's business to read about every single detail of it.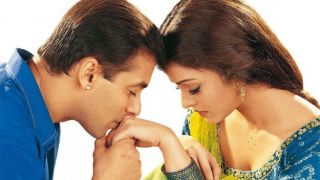 2. The Vivek Oberoi Rebound.
Soon after, Aishwarya was associated with Vivek Oberoi, who enamored by the actress with 30 gifts on her 30th birthday.
But gifts couldn't make up for that fact that he allegedly took advantage of the fame and held elaborate press conferences, discussing how Salman threatened their lives with 41 phone calls. Aishwarya was definitely not impressed and she publicly labelled him as 'immature'.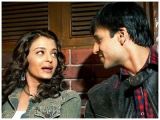 3. The Family Drama Over an 'Unexpected' Kiss.
Even Bollywood's hottest couple, Aishwarya and Abhishek Bachchan had a rough patch when the Bachchan's saw their then daughter-to-be caught in a passionate lip-lock with Hrithik Roshan in Dhoom 2.
The Bachchan's were invited to Yashraj Studio for an exclusive preview of the film and did not walk out happy. Sources claimed, they threw a hissy-fit over the prolonged kiss and even demanded to have it removed from the film, altogether.
4. The Body Shaming Episode.
This is just so shallow. Aishwarya actually faced the wrath of the public for not losing her post-pregnancy flab quick enough. Right, because you're supposed to hit the gym rather than looking after your new born? But look at her now, she's clapping back at all the haters with this amazing look.
5. The Controversial Lipstick Shade.
The Internet was really divided on Ash's look for the 15th year of the Cannes Film Festival. She became the victim of twitter trolls, memes and viral jokes after she exposed the world to her show-stopping purple lips. But some of them, actually didn't mind it that much. What do you think of her out-of-the-box look?