Given their strict demand for utmost privacy on their personal lives, this trivia will surely entertain their fans. Read on...
1. Only Shahrukh Khan could achieve this impossible feat!
We all know both Virat and Anushka were always evading any questions about their alleged relationship when the rumour had just started going viral. But what you might not know is that, it was actually Shahrukh Khan who made the cricketer let the cat out of the bag, at that year's IPL opening ceremony! He organised a mock swayamwar for Virat, asking him to choose his bride out of the 8 potential options. Who he picked, is a no-brainer!
2. Do you know what makes their heart pound for each other, the most?
In an interview once with a leading daily, Virat confessed what he loved most about his lady."She is a lovely and simple person and she is as honest as well, just like I am. And that is what I love about her the most. That is my biggest attraction towards her."
On the other hand, being immensely career-oriented herself, it is Virat's passion and enthusiastic dedication for cricket, that makes Anushka go weak in the knees. Well, dem feels.
3. First fight's always a classic...
There have been countless incidents when we have witnessed the duo take a stand for each other, against the internet trolls and blame games, even after their break-up. Interestingly, there were cases of disagreement between them as well, which we believe inevitably led to their split. Reportedly, Anushka's drop-dead gorgeous photo shoot for a men's magazine cover did not go well with Virat, towards which he expressed his displeasure. Apparently, they had a major fight on this over the phone, but sorted it soon.
4. Twinning like a boss. #CoupleGoals
The two had often been spotted sporting identical dog tag chains. We like to believe it was their "thing"and probably a special possession for both. Major aww.
5. Well the beard ain't going nowhere, now that lady-love demands it too!
Anushka may be shy when it comes to public declarations of love towards Virat, but she is actually pretty vocal on her Instagram about it! Recently, when Virat uploaded a picture of himself and got chatty commenting about his beard, Anushka stepped into the conversation saying, "You cannot!", to which he lovingly obliged. All those guys who crib about their girls who hate their beard, you have another reason to burn.
[instagram ]https://www.instagram.com/p/BTOA6j9AbNv/?taken-by=virat.kohli&hl=en[/instagram]
6. What pushed them to call it quits the first time?
Reportedly, Kohli was slightly unhappy with Anushka's choice of career, for it's proximity to exposure, maybe? We don't know that yet. But he allegedly asked her to quit, which Anushka didn't accept, obviously. Unfortunately, the much-in-love couple couldn't reach an agreement in this case, and eventually parted ways, also breaking a million other hearts. However, they probably worked out their differences and were spotted dining in Mumbai, followed by a series of appearances together. After that, there was no looking back. Yay!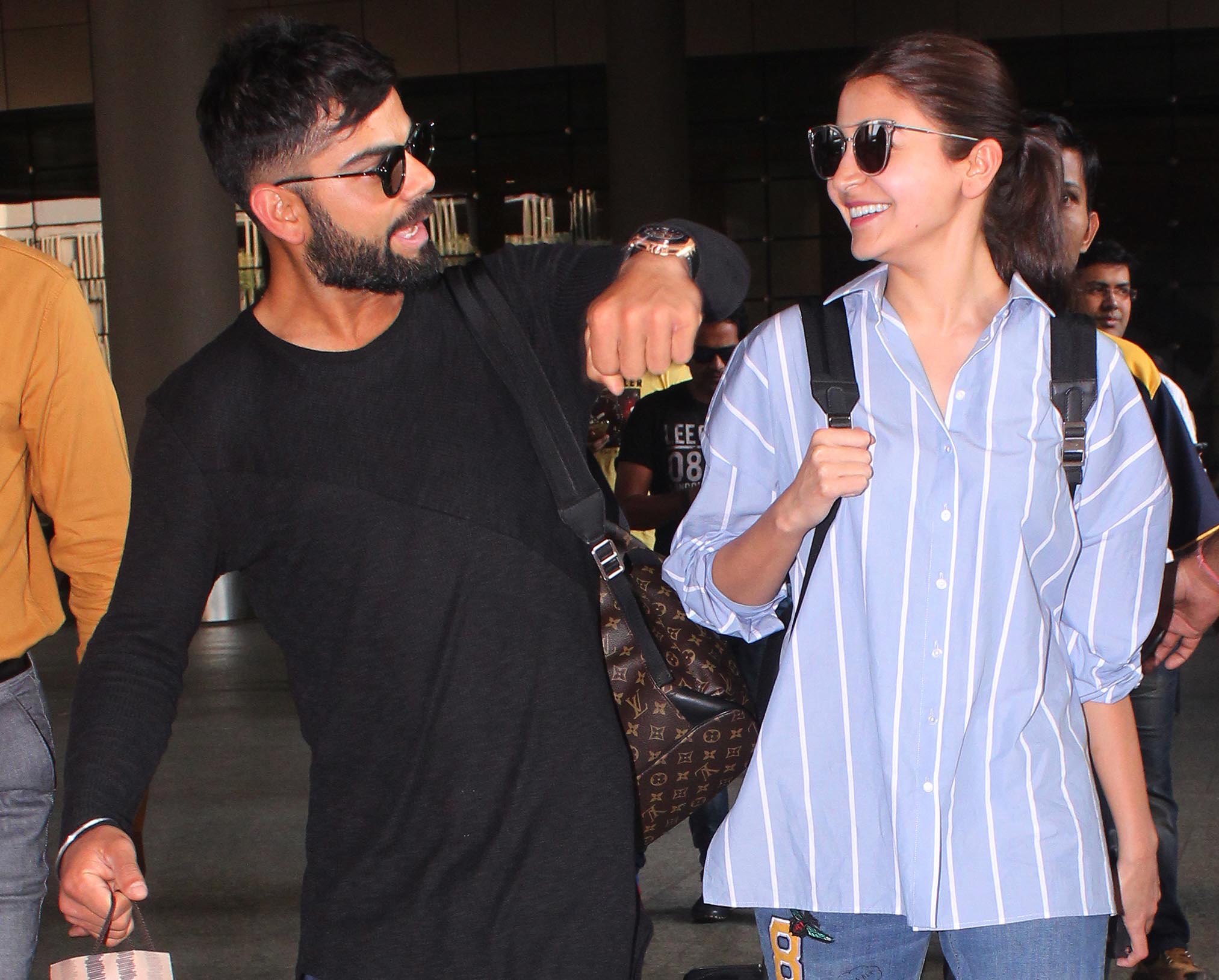 7. How they actually met...
Now, it is a popular belief that Virat and Anushka first met on the sets of a shampoo commercial shoot, and sparks of love flew between the two . Which is believable, but not quite true! Reportedly, it was actually Ranveer Singh who first introduced Anushka to Virat at a party long ago. Now that's new information!
Fact Source: MTVIndia.com