Well, we all know about the rocky relationship, between Deepika Padukone and Katrina Kaif. The two barely struggle to remain cordial with each other. And their fallout over ex, Ranbir Kapoor, was pretty evident for all of India to see.
Remember, the latest season of Koffee with Karan, where Karan Johar asked Katrina, if she considered Deepika, to be a good friend? Katrina was supposed to kiss Arjun Kapoor, on the cheek, if she agreed, which she did not. So, that was awkward.
But lately, the duo seems to be forming a truce, or so we hope. Enough time has passed, and hopefully the actors can put the past behind them. Deepika even complimented Katrina's Koffee with Karan episode, and said, "These girls were on fire! What a fun episode..."
Even Katrina didn't hold back on appreciating Deepika, and complimented her Raabta look, saying, "I love it. She looks great. It is a Yay!"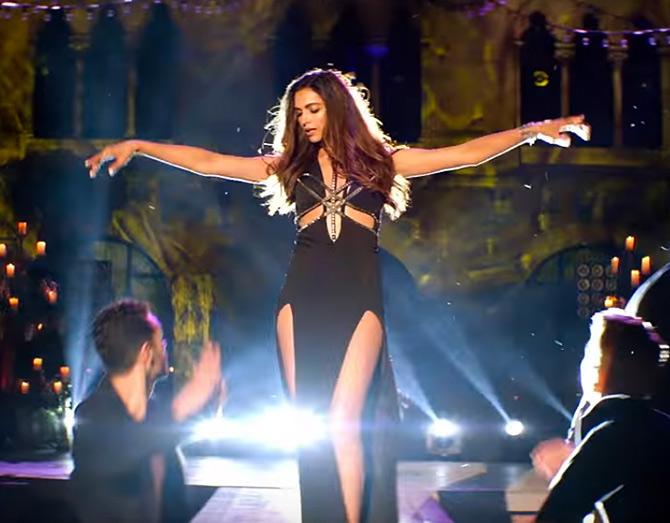 To which Deepika reacted saying, "I appreciate her compliment. It feels good when you get it from your contemporaries. I admire her work and the way she has conducted herself."
But why the sudden love, guys? We think it's because of Deepika's, alleged beau, Ranveer Singh. It's safe to say that, Ranveer is quite close to Katrina, considering his warm Instagram post, welcoming Katrina to the social media platform.
[instagram ]https://www.instagram.com/p/BTeJDnuB1DJ/?taken-by=ranveersingh[/instagram]
A source close to them, revealed to a leading daily, saying, "The two actresses had a fallout over their ex, Ranbir Kapoor. It is only fitting that Deepika's current beau sorts this problem out. Even if they don't become friends, they can at least be cordial to each other in public. Like Salman Khan and Abhishek Bachchan, and like Saif Ali Khan and Shahid Kapoor. Enough time has passed for the two actresses to now put their past behind them. Ranveer, who has become very fond of Katrina, is keen that the two actresses call a truce. Ranveer and Katrina like and even follow each other on Instagram."
Hopefully, we can see a new Bollywood friendship squad forming very soon!