Aishwarya Rai Bachchan was breathtakingly gorgeous this year, at the Festival de Cannes. Dressed up like a fairytale princess, she turned heads with all her looks, whether it was her red-on-red bold look, or the much talked about Cinderella-esque gown, by Michael Cinco. She looked like a vision, as she swept her way down the red carpet, leaving the world spell-bound!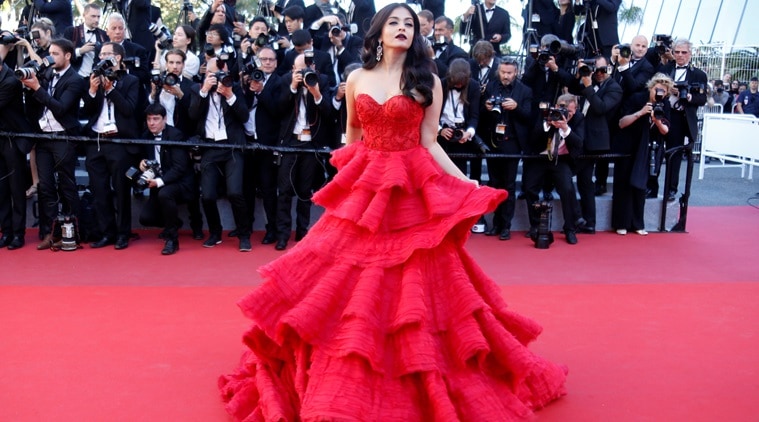 Amidst all the fanfare this year, we had a little throwback moment, remembering Aishwarya's purple lip color at the film festival, last year. You know what we're talking about – the bold purple lip shade, that went viral, and fell prey to some scandalous Internet memes.
Her red carpet look had divided the world into two kinds of people—people who lurved her look, and the ones who hated it.
In an interview with a leading tabloid at the film festival, this year, Aishwarya threw light on how the whole look was actually created, and what she thinks of the frenzy around that whole fiasco.
"My team saw the dress, and she said, 'What do you think?'. She just whips it out, the 'purple', and I say, 'You're the expert, go with it. This is the palette, do your artwork, have fun and let's just go!' There's so much else that I'm focussing on, as in the reality on the ground, what's really happening at that time. I trust the team I work with, because they're obviously looking after the interests of the overall impact, and it has only been positive, year after year."
Well, hats off to Aishwarya for pulling off statement-making trends, every year with such finesse. Her self-confidence, along with her trust in her team, is what makes this gorgeous mom tick every time on the red carpet.
Watch the full video from Film Companion here –