Priyanka Chopra is literally everywhere, she's making red carpet debuts, she's shinning in Bollywood and Hollywood, and recently, she's been on several American talk shows, promoting her new film, Baywatch.
She appeared on The Wendy Williams Show, to promote her film, but ended up talking about a lot more. She gave some pretty witty replies, when asked about her dating life, and her friendship with Suits actor, Meghan Markle.
Everybody was curious about her MET Gala look, particularly her red carpet appearance with Hollywood star, Nick Jonas! Even Wendy couldn't help but pry into her dating life a little bit, and asked, "The dress is beautiful, you look stunning, but where's your date?"
And trust Priyanka to have a kick-*ss reply, "Why do you always need a date? It's so overrated. I don't feel the need for a date at a carpet, like my moment, my outfit," she said.
Yeah you tell them, girl.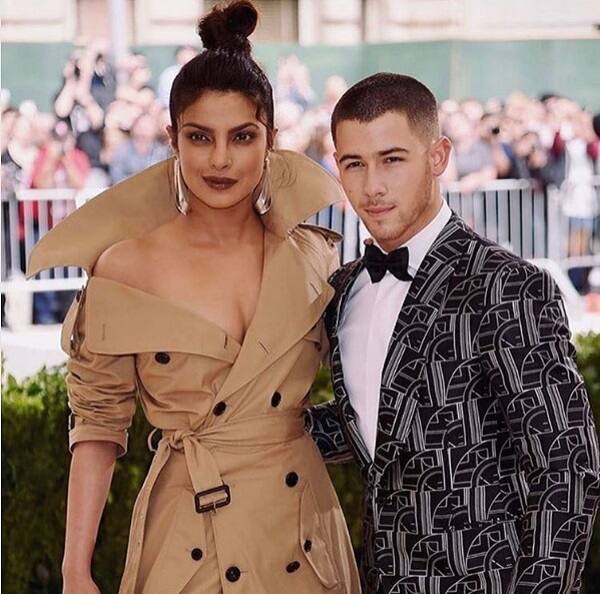 But Wendy had an even 'bigger' question in store for the Quantico actor, one that we've all been dying to know.
It's rumoured that wedding bells could be ringing very soon for Meghan Markle, and Prince Harry. For those of you who've been out of it, yes they've been dating for a while now, and we can't wait to see the royal wedding.
Even Priyanka, who has been mates with Meghan for two years now, is rooting for the couple to tie the knot.
So Wendy asked her, "You're friends with Meghan Markle, Prince Harry's girlfriend."
And before she could ask further, Priyanka fabulously clapped back saying, "Also, Meghan Markle, actress... Suits...Her achievements, just saying." Aww, we're all about this friendship already!
[instagram ]https://www.instagram.com/p/BNfF03nAjGG/[/instagram]
Wendy agreed and pushed on to the question, on everyone's mind.
She asked whether Meghan and Prince Harry, are going to get married, to which Priyanka replied, "I hope so. I mean, no pressure. High-profile relationships are so stressful anyway. As a friend, I wouldn't like to add on that at all."
So now the bigger question is, if they do get married, would Priyanka be a bridesmaid?
"I don't think I'm that close to her... I don't know that. I mean, I've known her about two years now. We randomly met at a party and got on really well. So, I don't know. Once I get the invite—if I'm even invited."
Well, we'll just have to wait and see! We really hope you get the invite, Priyanka!
Watch the entire interview here:
[youtube ]https://youtu.be/xZmuf5SH_Qw[/youtube]