No doubt that Priyanka Chopra is doing incredibly well, she's taken Hollywood and Bollywood by storm, and we all love her. She's literally everywhere, setting records at the Met Gala red carpet, playing Holi on famous American talk shows, and is currently promoting her Hollywood debut film, Baywatch.
But that being said, the path to stardom wasn't always easy for Priyanka. She's made some weird movie choices, and given us some bizarre performances. Here is a list of some of her strangest movies, that she probably wouldn't want Hollywood to see.
1. Love Story 2050
A love story set in the future, how original. Apart from the story line, every angle of the movie was atrociously terrible, from the scripting, the acting, the soundtrack, the costumes, to Priyanka's flaming red hair. And how could we forget, it featured a Hrithik Roshan look-alike. Priyanka was said to be dating Harman Baweja back then too, but clearly their love story had no future, just like the film.
2. What's Your Rashee
Another massive flop involving Harman Baweja. And there wasn't just one version of Priyanka, there were actually 12! She played a character from each zodiac sign, doesn't that tell you all there is to say about why the film flopped? Even the stars couldn't help it recover (geddit?).
3. Drona
Abhishek Bachchan and Priyanka nailed it in Bluffmaster, so what happened with Drona? Well a movie about fantasy, superhero, adventure, or whatever it was, is a recipe for disaster. Priyanka however, tried to be the only saving grace, by impressing us with her performance as a nimble, and spirited bodyguard to Abhishek. All in all, it was a very bizarre film, and got an IMDB rating of 2.2, so it's not just us.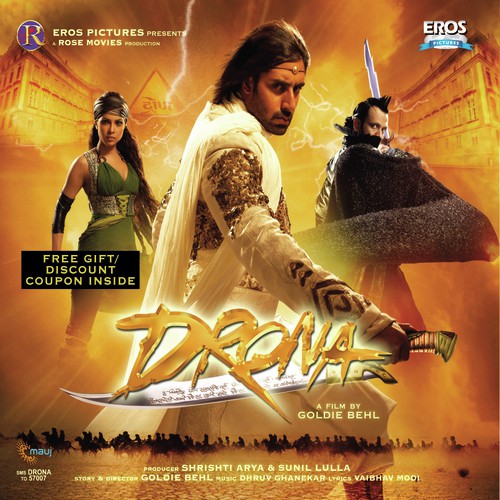 4. Blackmail
Is it just us, or does nobody know about this movie? We don't know whether this movie was an honest mistake, or what, either ways, we can't get over how disastrous it was. Featuring Ajay Devgan, and Sunil Shetty, as angry-young men, couldn't save any movie! And Priyanka looked totally out of place as Sunil's wife.
5. Plan
This film is completely illogical, and we can't even get ourselves to concentrate on Priyanka. She plays the role of a bar dancer, intending to marry an underworld lord, aka Sanjay Dutt. Could it sound anymore boring?
Don't recall any such film? Well, you really don't have to.
6. Asambhav
This movie was truly 'Impossible'. It had a stupid story line, weak performances, and some terrible numbers. Yet another mega flop, to Priyanka's early career.
7. Chamku
You agreed to feature in a movie called Chamku, seriously Priyanka? Do we even need to get into the details of the film, or will the name suffice to prove our point? Well we think it does.
s