The rumoured relationship between our favourite Student of the Year stars, has been the talk of the town, for quite some time now. They've been making a lot of public appearances, being spotted at each other's house, and recently, Alia Bhatt even met Sidharth Malhotra's parents! Could it get any more official? It's definitely got the Internet talking, and we've been curious every since their first debut.
A leading daily, finally openly asked Alia the question, that we've all been dying to know. They asked her, if her relationship with Sidharth is a fact or fiction. And this is what she said, "I think it's 'faction'. I now have a new term for this. When people use the word 'rumour', I am like, 'Kahaan ka rumour? Woh ho gaya. Abhi rumour nahi hai; ye purana ho gaya hai' (What rumour? That's old now. There's no rumour anymore). Earlier, stories would call 'rumoured lovebirds'. Now, there's no rumour; it's just lovebirds (laughs)."
So we're going to take it as a positive step towards their relationship, and hope that they make it official very soon!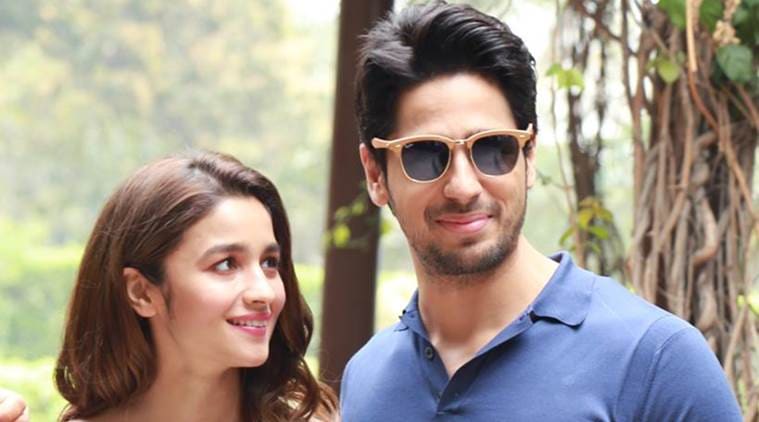 She also gave an explanation to being snapped with Sidharth on several occasions, "There's no denying that I do spend time with him. So, I am not going to say that, 'Oh, I wasn't spotted with Sid'. I was seen and I am okay with people spotting me there. I am very happy going to parties with him and being spotted at lunches with him. But I do the same thing with my other friends as well and spend time with them too. But Sidharth is and will always be special. That goes without saying."
Alia has never opened up about her relationship status, so at least this is a new step to something even more special. One can only hope.
Recently, even Alia's mother, Soni Razdan was asked about her daughter's alleged relationship. This is what she said, "Why should it (link-up) take away from her work? Why should any friendship take away from her hard work? Nobody is saying she is wasting her time with Sidharth and coming late on the sets or going early. She loves her work, she is a confident and hard-working girl. She is a young, normal girl. When she is free, it is her choice how she spends her time. Who she goes out with is her prerogative. Why can't she have a nice social life?"
Exactly world, stop giving a sh*t already, and let her live her life.