Breakfast—proclaimed the most important meal for the day, is always a hit-and-miss with most of us. Be it our rushed up mornings for work, or early morning classes, most of us end up skipping on breakfast. This can wreak havoc with your system, and is the worst mistake made by ignorant people who are striving to lose weight.
The key to a healthy lifestyle begins with a wholesome breakfast, and Bollywood's fittest icons are live examples of people who follow this religiously. Have a look!
1. Hrithik Roshan
The man who floored everyone with his killer looks and a body to die for, Hrithik Roshan has never made an appearance that is not fit. For him, fitness is a way of life, and he begins his day with 4 egg whites, 2 brown breads, 1 protein shake and 1 platter of fresh fruit. He also makes it a point to down a glass of water every hour!
2. John Abraham
John Abraham is no less, and just a smile from him is enough to send millions of fan-girls swooning. He rose to fame with Dhoom, and is a self-proclaimed fitness fanatic. His humongous frame requires a heavy diet to kick-start the day, so his breakfast consists of 6 egg whites, 4 slices of toast with butter, 10 almonds and a massive glass of fruit juice.
3. Kareena Kapoor Khan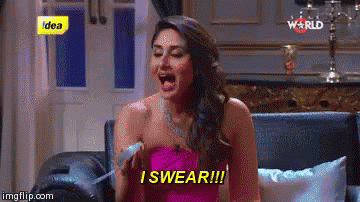 Kareena Kapoor was the one who gave size-zero the status and obsessive following that it had, once upon a time. From losing tremendous amount of weight, to proudly indulging during her pregnancy, Kareena is someone who always stuck to a simple diet, despite her fancy 'Kapoor' genes. She begins her day with a banana and a cup of coffee, followed with a bowl of muesli with nuts/two paranthas and yogurt. Yep, that simple.
4. Deepika Padukone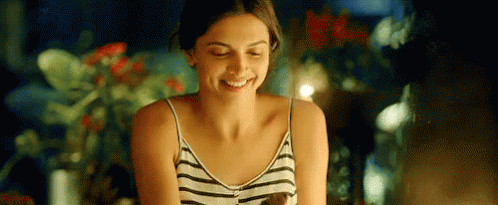 Thanks to fabulous athletic genes, Deepika Padukone was never the one who would have to fret about maintaining a healthy weight. Yet, she healthy eating is something that comes naturally to her. She absolutely relishes a typical South Indian breakfast consisting of upma or dosa, and occasionally swaps it for egg whites and omelettes.
5. Shilpa Shetty
She is a role model when it comes to fitness, with her yoga videos giving us major #fitspo. Shilpa Shetty has a core that is every woman's dream, and strict discipline with an occasional cheat day is her mantra for keeping extra fat at bay. Her breakfast consists of protein shake, 2 dates and 8 black raisins. Did we mention discipline? But, her social media which is full of her Sunday binge stories, shows that she doesn't kill cravings altogether.
6. Priyanka Chopra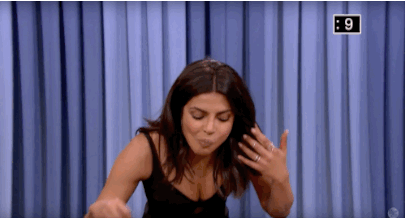 If you're wondering what's the secret behind PeeCee's flawless frame, let us break it to you that is all about good genes, and a kick*ss metabolism. She has no extravagant regime, and has a natural tendency to stay in shape. Which is why, she is quite chill about her diet, and can gorge on anything for breakfast—from oily parathas to bacon and eggs, as long as it is home-made(which she prefers). She believes that one should eat as much of, and whatever they like—as long as they are burning it out at the gym.
7. Malaika Arora Khan
She is a well-known fitness icon, and is defying all age barriers. Malaika Arora Khan always looks ravishing, and religiously works on maintaining her fitness. Turns out, she believes in a wholesome and simple breakfast as well, and sticks to idli, poha, upma or porridge along with a small bowl full of seasonal fruits.
8. Katrina Kaif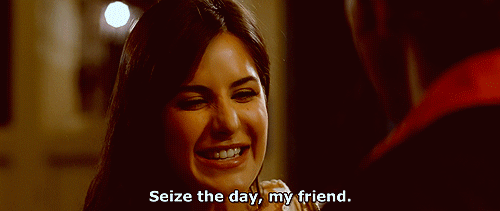 What's the secret to this gorgeous actor's glowing skin and toned body? Four glasses of water—first thing in the morning, coupled with a healthy and nutritious breakfast of oatmeal, cereals, egg whites and a glass of fresh pomegranate juice! Well, now you know.
9. Salman Khan

The actor who brought six-pack abs in the industry as a trend, Salman Khan has a body to die for. Be it a late night party, or a shoot, the actor makes it a point to never, ever miss his morning workout. Which is probably why, he indulges in a scrumptious and heavy breakfast of eggs, bread, butter, mix vegetables, chapatis and low-fat-milk. Can you beat it?
10. Anushka Sharma
Anushka is a self-proclaimed foodie. Not only does she steer clear of any fad diets or starving oneself, she does not even endorse it. Anushka swears by home cooked food over processed food and ensures she drinks at least 3 litres of water to detoxify her body, every single day! For breakfast, Anushka usually has 2 egg whites along with a glass of fresh fruit juice.
We have a clear winner here—good old Eggs!