Quora is the place for strangest, funniest, oddest questions these days. From "How to I ask my crush out?" to "Which Bollywood celebrity should I marry?", there's no end to weirdness on this space anymore. Adding to the list of bizarre AF questions, was "CAN BEFIKRE WIN AN OSCAR?"
Come on, we all know this was posted for fun and as expected, the responses were even fun-er.
We all know what a suck*ss movie, this one was, so be prepared to read the funniest replies posted about this.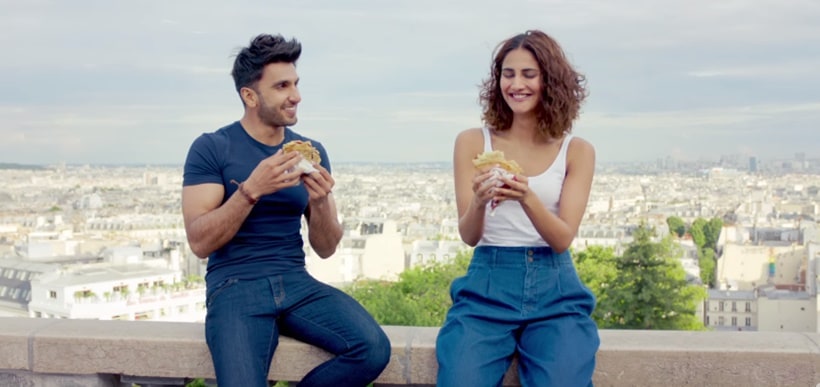 1.
"Befikre winning an Oscar is like
Anil Ambani travelling in sleeper class
British giving India their money back (which they took during their rule )
KRK beating SRK, Salman, Aamir in acting
Baba Ramdev becoming a dance teacher
Set Max promising to never play Sooryavansham again
Lionel Messi to be opening batsman for Argentina
A boy surprising her girlfriend saying "This is our baby and you are his mother"
Warren Buffet Investing in loss trades
AIB started with serious shows
Abiddas becoming renown shoes brand
You stopped reading quora
Me marrying my Crush today."
– Aditya D.
2.
"Lets see the IMDb ratings and Rotten Tomatoes percentage of last 5 years OSCAR winners
Moonlight- IMDb 7.6/10 , Rotten Tomatoes 97%
Spotlight- IMDb 8.1/10, Rotten Tomatoes 96%
Birdman- IMDb 7.8/10, Rotten Tomatoes 91%
12 Years A Slave- IMDb 8.1/10, Rotten Tomatoes 96%
Argo- IMDB 7.7/10, Rotten Tomatoes 96%
Now Befikre
*drumroll*
-IMDb 3.6/10 and the movie was so awesome it scored 150% but Rotten Tomatoes is only Programmed for 100% so they didn't gave Befikre any score just like Humshakals."
– Shubham S.

3.
"It can surely win an Oscar…..
……
….
…
..
If these movies were nominated along with it:
Humshakals - Legend of 3 look alikes × 3 + 3 more. I am confused!
Himmatwala - Again a Sajid Khan movie. "H" and Sajid Khan don't go along pretty well.
Entertainment - Tell me if you find any Entertainment Entertainment Entertainment!
Joker - Consider watching Mera Naam joker - EPIC.
Boss - Akshay Kumar! Again!
The list is endless!"
– Pratik S.
4.
"Yes…. But only when things mentioned below will happen (all together) :-
When India will beat Germany, Italy, France, Spain and all teams who ever won football game , by a margin of minimum 100000–0.
When krk will win an Oscar for any category.
When Rahul Gandhi can distinguished between corruption (bhrashtachaar) and rape (balaatkaar).
When set max will stop telecast of Suryavansham.
The list is endless but yes…As of now if things listed above will happen…this movie will get an IMDB rating of 10, will win Oscars in all categories except one (which was given to KRK)."
– Jitendra S.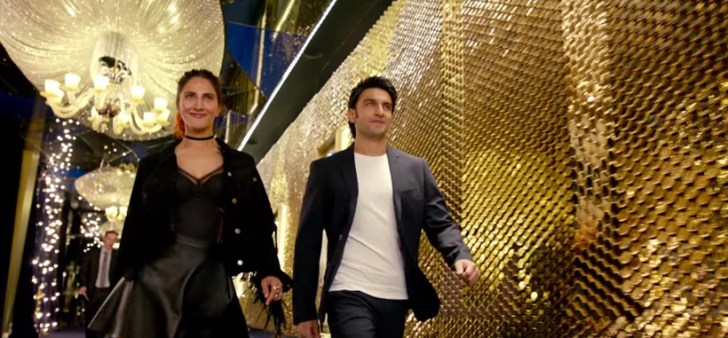 5.
"Can I fit shoe laces in place of electric wires in my home?
Can I transplant hairs inside my nose?
Can I feed chicken and liquor to a newly born baby?
Can I buy my son a real dracula?
Can I buy Taj Mahal from Shah Jahan?
Can I install a Hayabusa engine inside a dog?
Can I marry Iliana D'cruz tonight?
Can I teach Tom Hanks acting?
Can I play soccer with Dolphins?"
– Ankit V.
"Hope that answers your question." ?
Follow Nikita on Twitter.