Launching a fresh face in the industry is still considered a risk in the Indian film industry. Despite all the debates about nepotism, majority of Bollywood directors and producers are more willing to cast a star kid over a commoner in their movies. And have 'valid' reasons to do so.
Priyanka Chopra, who's 'the most known brown face in Hollywood' and has made it big in Bollywood (and Hollywood too, now) against all odds.
After sharing how movie directors beauty-shamed her during her early days in Bollywood, the actor made it clear that making a name in the Indian film industry wasn't a cake walk for her or anyone who doesn't come from an influential background.
When film-makers told Priyanka to change everything about her looks, Suneel Darshan, who directed Priyanka Chopra's first movie took the plunge and casted two new faces in Andaaz. Lara Dutta and Priyanka Chopra won the Miss Universe and Miss World crown in the year 2000 became the two news faces opposite Akshay Kumar in a movie that released, three years later.
In an interview, Suneel was asked to share his thoughts on launching PeeCee, more and a decade ago, to which he said, "I don't know if its tough or simple to launch a new face but I know that whatever you do with dedication and sincerity, it will pay off. Yes, I do need support to take my dream forward. When I made Andaaz, I did have Akshay Kumar but I introduced these two new girls, Priyanka and Lara. Even then people were worried about what disaster I was making even though I did have the option to cast big stars. But eventually everything paid off not just for me but also for the girls. So, I move with the optimism."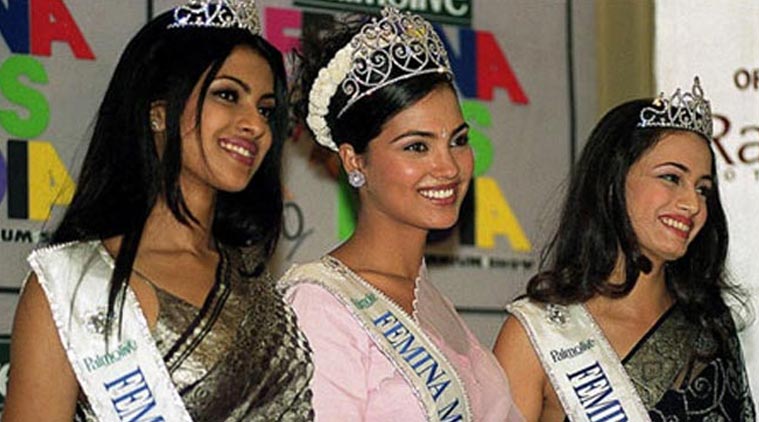 He, in fact, compared the leading actor of his new movie (Natasha), to PeeCee, saying that he sees a glimpse of Priyanka Chopra in her.
Suneel being obsessed with Priyanka Chopra's work is no secret. Long back even when Priyanka was a starter in the movies, he shared in an old interview that he saw a 'unique thirst in her' to make it big in this industry.
And we can all agree, he wasn't exaggerating when he said it.