1) Sonakshi Sinha
Sonakshi Sinha paid a visit to Ajmer Dargah along with the co-star Akshay Kumar to pray for the success of their film, Once Upon A Time In Mumbai. There she got mobbed by the fans and situation got even worse when they tried to touch her. But Akshay, being a sweetheart, protected her by wrapping his arms around and saved her from the crazy fans.
2) Kareena Kapoor Khan
During a promotional event of the film Bajrangi Bhaijaan, Kareena Kapoor was mobbed by her fans. The whole episode got the actor so bad that she could barely move. Kareena tried to keep calm and thankfully managed to escape from the situation.
3) Katrina Kaif
Katrina Kaif was attacked by a mob of fans on her way back from promoting her movie Tees Maar Khan.The crazy fans trying to touch her and number increased to an extent when there was no control of the security personnel. But thanks to Akshay Kumar came to damsel's rescue and made a shield around Katrina with his arms, and saved her from further harassment.
4) Sonam Kapoor
Sonam Kapoor and Dhanush had visited to Chandan cinema at Juhu to see the audience's reaction to their movie, Raanjhana. The stars were happy with the overwhelming response of audience but on their way back, Sonam was taken by shock when she was served severely mobbed by fans and she seemed very scared too. The fans had overwhelm the security guard and they were trying to get close to Sonam. Finally, Dhanush took the responsibility of escorting the lady back to safety.
5) Deepika Padukone
On her way back from the unveiling of the Diwali special edition of a magazine, Deepika was mobbed by fans who tried to touch her inappropriately and refuse to let her go. Thankfully, with the help of her security, Deepika fled the scene.
6) Sushmita Sen
The former Miss Universe was attending an event in Pune when a bunch of crazy fans mobbed her. Known for her bold outlook towards life, it was surprising to see Sushmita Sen feel intimidated and scared when the incident happened. She was desperately trying to escape from the scene, and thankfully she could get away before the situation worsened.
7) Nargis Fakri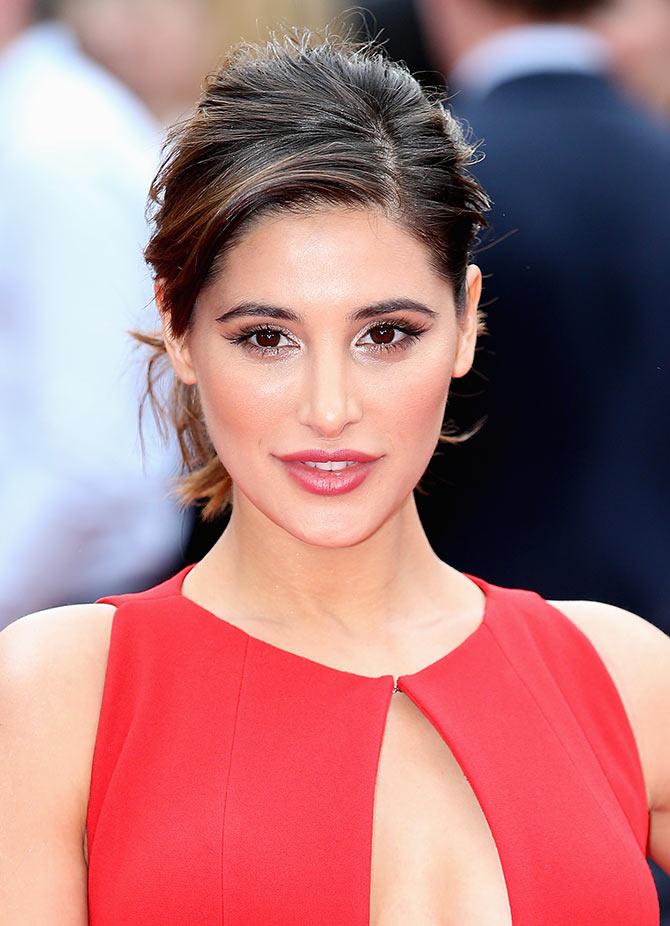 On sets of Nargia Fakhri's movie 'Azhar', she was unfortunately harassed by a fan. He kept clicking photos of her and shooting videos in his phone. After a while, the actress became uncomfortable and even requested the fan to stop shooting, but he didn't listen. Finally her co-star Emraan Hashmi entered the scene. He had a big, long talk with the fan, after which he disappeared.