The International Indian Film Academy Awards or IIFA awards as known more popularly, recently concluded for the year in New York, and boy, did it manage to create a rage!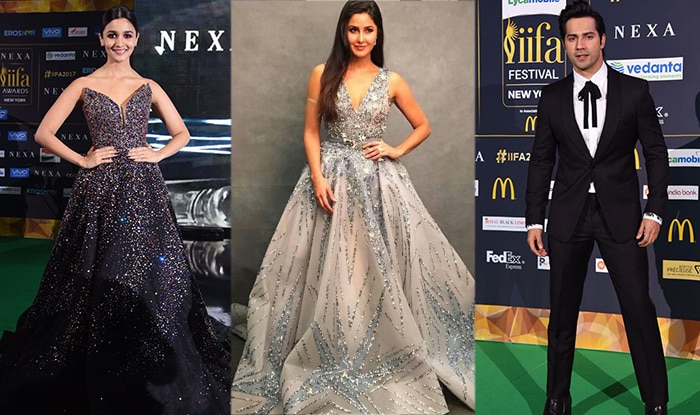 From celebrities glittering in all their dazzling finery at the 'Green Carpet', to some stellar performances throughout the night; from Karan Johar and group's dig at actress Kangana Ranaut for her remark on 'nepotism', to the curious case of Katrina Kaif's double role—IIFA 2017 managed to make headlines, as always.
If the last one caught your fancy, and you are blissfully unaware of this editorial blasphemy that took place at the screening of the prestigious awards this year, we're happy to fill you up!
The show aired on national TV on Sunday, July 16th. In the last segment of the awards, Katrina was called upon stage to present the Best Actor award, which was won by none other than Shahid Kapoor, for Udta Punjab. Here's the fun bit—while the winner was being announced, the camera zoomed at Shahid Kapoor, where the actor was seen sitting in the audience, and next to him was Katrina Kaif!
Probably a courtesy shoddy editing—the actress was there on stage and in the audience, at the same time. The video of the incident is now going viral and social media cannot get enough of this supposed 'doppelganger' of Katrina Kaif!
Here, have a look at some of the tweets:-
[twitter ]https://twitter.com/singh_dr/status/886639168608100352[/twitter]
[twitter ]https://twitter.com/shan_karoon/status/886629204841947136[/twitter]
[twitter ]https://twitter.com/shediramanathan/status/886625317086834690[/twitter]
[twitter ]https://twitter.com/filmykiida/status/886626885572153344[/twitter]
[twitter ]https://twitter.com/02Gupta/status/886867522343116800[/twitter]
Well, Katrina sure broke some world record there!