1. Alia Bhatt
We've all heard stories of celebs and their starry tantrums but Alia Bhatt doesn't belong in the notorious league. In a recent interview Alia mentioned that while shooting for the movie Highway, she had to pee in public because there were no public toilets nearby. To be fair to the character she didn't complaint about it and just got rolling.
From the uber-luxurious vanity vans, constant pampering by fans and media to non-existent basic facilities, the struggle is real.
2. Anushka Sharma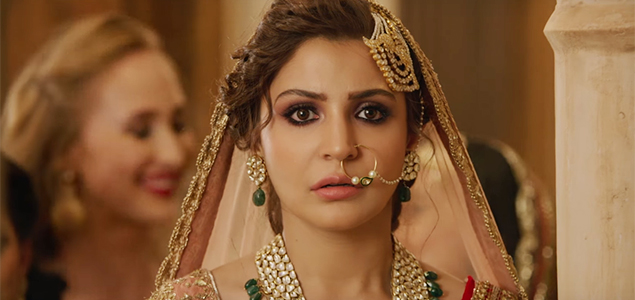 I'm sure you've heard the song Channa Mereya a thousand times over (if not, why though?) and noticed Ranbir's mehendi clad hands, the pain in his eyes and tried to picture yourself drowning in that pain (don't lie now? you totally did that). After reeling from the heartbreaking lyrics, you'll notice how gorgeous Anushka looks in the golden shimmery bridal outfit. This Manish Malhotra designed lehenga worn by the actor during filming of this song weighed 17-kilos. According to a report the song was shot on the first floor of a palace where there were no elevators. So, for 4 days the actor wore this heavy outfit and climbed up and down the building many, MANY times a day.
3. Kangana Ranaut
The end result seen on the big screen doesn't reveal the hardship behind filming any movie. The glam quotient of Bollywood is not a permanent luxury in the lives of actors. Kangana revealed in an interview how the crew had to drive 20 kilometres during the shooting of Rangoon just to receive phone calls. She said,"We didn't have a bathroom, but I have lived in the mountains so I could pee behind the rocks and be cool about it. The phone network was really bad. It got especially difficult when I had to deal with a legal issue back home in Mumbai. We'd drive 20 kilometres to receive calls,"
4. Ranveer Singh
Film making is a complex and an expensive affair. The actors understand this and try to push the boundaries whenever it's required from them. Like, Ranveer continued shooting despite of an extreme pain in his back while he was shooting for the movie, Lootera. He continued shooting even after being advised complete bed rest.
He also shot a particular scene in the movie, Ram Leela, in one take, even after his fingers started bleeding while filming. Ranveer also got a few stitches on the sets of Gundey because while shooting a scene in mud a piece of glass hurt his foot.
5. Aamir Khan
It is a real challenge for a star like Aamir Khan to walk around in a public area, in India,without security, let alone shooting a scene. Kiran Rao chose to film a scene for her movie, Dhobi Ghat, at the busy Mohammad Ali Road during Ramzaan. Aamir was required to ride pillion on a motorbike to the market, take off his helmet and start walking. He had to make his way through the crowd to complete the scene. Aamir had never been to the market before and had no idea about placement of the hidden cameras. The nervous-yet-in-character actor got recognized by a few people in the crowd and was mobbed by them at the end of the shot.
Being a tough taskmaster, Kiran made Aamir redo the whole scene after four hours at the same location.
6. Hrithik Roshan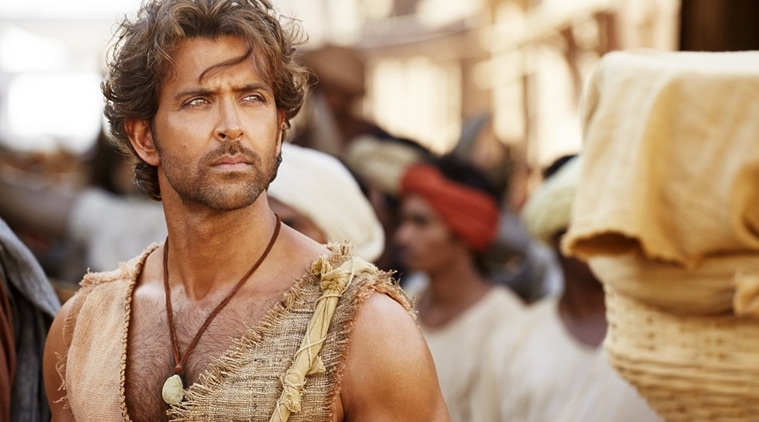 Imagine yourself posing shirtless in the middle of a desert—so filmy and fascinating ! But the cast and crew of Mohenjo Daro would not agree. During the shoot of Ashutosh Gowariker's period movie in Bhuj, Gujarat the entire unit faced a tough time in the scorching heat. At an event Hrithik said, "We are working very hard in the middle of dust storms. It's a tough shoot. What to say... people are fainting on the set."
7. Sonakshi Sinha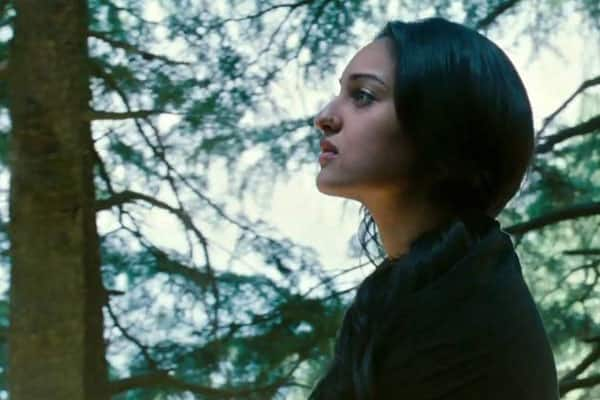 Now this one is just an occupational hazard. Being in the character, Ranveer repeatedly spat on Sonakshi while delivering his dialogue. Ranveer recalled and said,"There is a scene where I hold Sonakshi tightly and yell 'you called the police?' I was in the skin of the character at that time and so the intensity was such that spit came out each time I said the dialogue".
"She got so angry with me that she stormed out of the sets of the film. It has never happened to me before,"He added.
He obviously had a tough time pacifying her, later on.