While his fans and followers seem to be getting more disheartened by the day, Ranbir's father lashed out, all guns blazing in his defense, calling Anurag Basu — "an irresponsible director", when Jagga Jasoos failed to carve its spot, at the box office.
Call it a streak of bad luck, or a bad eye for scripts—Ranbir Kapoor seems to be battling with professional stress, as none of his Bollywood ventures seem to be taking flight, for quite a while. His public break-up with Katrina Kaif shattered his personal life, while his fans have been waiting to see a mind-blowing, blockbuster hit film starring him—boy, has the wait been long!
A lukewarm response met the much awaited musical, Jagga Jasoos and the film has managed to collect a meagre sum of Rs. 53.38 crore in India, in 10 days of its release. Considering the huge time frame which was involved in finishing the project, the film has clearly tanked, and both Ranbir's career, and his pocket(since he co-produced the film) has suffered a serious blow!
Even though some people have applauded Ranbir Kapoor's performance in the film, his father Rishi Kapoor was very upset with Anurag Basu(director), and blamed him for the film's losses.
In an interview with Mid-day, Rishi Kapoor called Anurag Basu irresponsible, stating that he should stop being so secretive about his film, and adhere to timelines.
"Till Wednesday, Anurag Basu was still mixing the film. Can you imagine that? Pritam [composer] probably delivered the music only a week before. What can you say? It did not release in the Gulf on Thursday because it was only delivered to them on Thursday. This is unreasonable and irresponsible. You may be thinking you are making the Taj Mahal, but you are supposed to make it ready on time... [It was later promoted as] a kids' film. But, a kids' film also has to release at the right time, like during the school vacations. At that time too, Anurag Basu wasn't ready. There's economics and maths involved. Everything is not just about creativity."
Not just that, Rishi Kapoor even called out Basu's unprofessionalism in the past, and went too far with the same. He said, "Today's filmmakers are doing this with everybody. They don't show their films before release to take opinions, and treat it as though they're making a nuclear bomb. I didn't hate or love the film. I only felt it needed to be abridged by 20 minutes. But who is going to give that opinion to them? I totally agree with Ekta Kapoor when she threw him out from her film (Kucch To Hai). He had problems with Rakesh Roshan while working on Kites (2010). He's such an irresponsible director that he doesn't complete the film. It (Jagga Jasoos) was supposed to release three times in the past two years, but it kept getting delayed."
While Rishi Kapoor was obviously pissed off with Basu for failing his son's debut in the production industry, Ranbir Kapoor, however thought otherwise. He was seemingly miffed with his Dad, for stirring up another controversy about the film, especially when it was already tanking.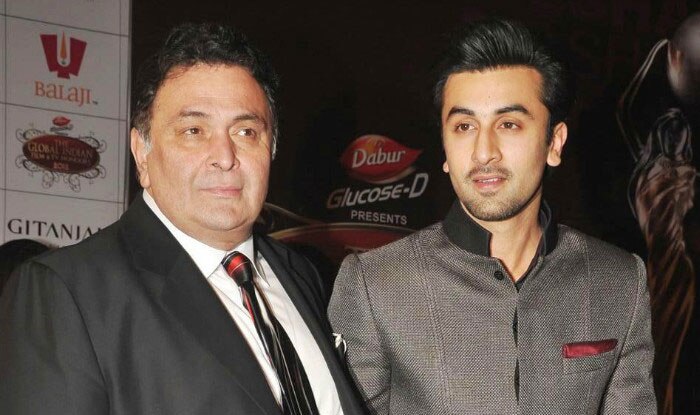 According to a report in a leading tabloid, a source close to Ranbir was quoted saying, "Ranbir did not want another controversy and not when the film has failed to perform at the box office. His father's comments will only bring more focus on the film's failure. This episode might cause more damage to their (Ranbir and Anurag Basu's) already strained relationship."
Despite a lot of rave reviews for his stellar performance in the film, Ranbir Kapoor's debut production venture Jagga Jasoos does not seem to be in a position to garner enough financial support for a sequel, even though the film ends on that note.
[youtube ]https://www.youtube.com/watch?v=YheC-4Qgoro[/youtube]
Well, after all this, we somehow end up feeling sorry for Ranbir.