While many cringe at the detailed ad that graces us before every movie that we catch at the theatre, which talks about the ill-effects of tobacco and cigarette smoking—many others laugh at it, and these are predominantly smokers who feel less guilty by turning a deaf ear.
It's a habit that is definitely hard to quit if you're addicted, and majority of the smoking population will tell you that they know about the repercussions, and they're trying to quit.
While a lot of patience and sheer determination are pivotal for starters, sometimes inspiration helps too. Here's a look at some chain-smoking celebs, who kicked the butt—successfully!
1. Saif Ali Khan
A perpetual smoker, Saif wouldn't have even dreamt of giving up on this habit, had it not been for a heart-attack. The incident changed his life, and not only has he quit for good, but also abstains from consuming alcohol!
2. Konkona Sen Sharma
Motherhood changes one's lifestyle completely—and Konkona Sen Sharma is living proof of it. Addicted to smoking all her life, she ditched it when she became pregnant with her son. She was quoted saying, "The pregnancy meant a complete change in lifestyle. I used to be a smoker, overnight I couldn't smoke or drink at all."
3. Salman Khan
Just like Saif, Salman too learnt his lesson the hard way. But fortunately, when it was still not too late. A nerve ailment made him kick the butt for good, and he has been on the road to good health ever since.
4. Aamir Khan
Parents can do anything for children, and celebs are no different. Coaxing, nagging, pleading—Aamir's children from his first wife did everything they could to make their Dad give up the disgusting habit. He significantly reduced his intake on their request, and eventually gave up smoking when his third child, Azaad was born.
5. Ajay Devgn
Nothing can prevail against the will of family, and it's true. When Kajol's father suffered a heart-attack, she was extremely worried about the consequences of smoking, and how it was literally death looming in the air. She successfully made her husband, Ajay Devgn get past his addiction, and quit smoking for good.
6. Hrithik Roshan
Hrithik unsuccessfully tried many a time to give up smoking, from talking to people to google-ing endlessly. Good fortune hit him finally, when he encountered a book, 'Easy Way To Stop Smoking' by Alan Carr. That was the day he smoked his last cigarette.
7. Arjun Rampal
Not only did he kick the butt himself, Hrithik even lent his saviour book to Arjun Rampal to help him give up smoking. Arjun, along with his wife Meher, wanted to quit their hazardous addiction for the sake of their family, and came out successful with flying colours.
8. Ranbir Kapoor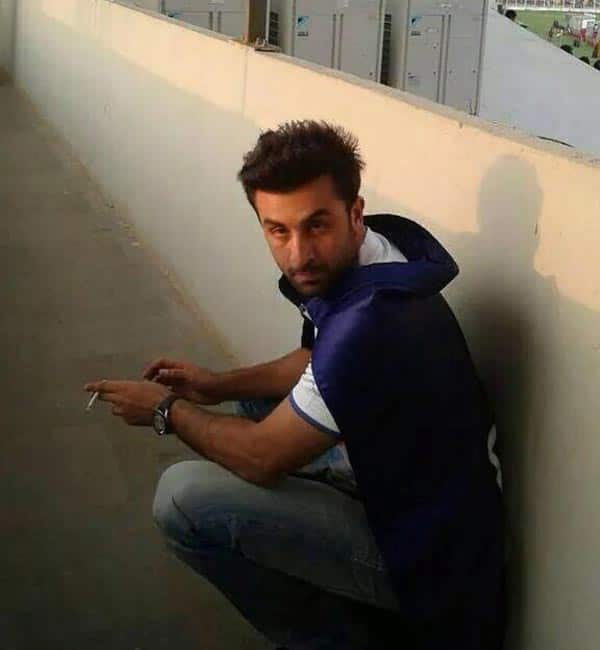 Ranbir Kapoor had always been addicted to the poisonous habit of smoking, and would often take a break in between shoots to light up. A friendly albeit life-altering bet with his Barfi! director, Anurag Basu in which he had to resist smoking, made him eventually quit it altogether. His health enthusiast mother also encouraged him to refrain from the habit, and for the sake of his health—he managed to quit.
9. Vivek Oberoi
One visit to a cancer hospital, and his life transformed. Vivek Oberoi, not only quit smoking himself, but also became the ambassador for WHO's anti-smoking movement. Not just that, he refuses to even be a passive smoker, and doesn't let people smoke on the sets! Now, that's quite a transformation!
10. Fardeen Khan
His father's death on account of heavy smoking, changed his perspective for life. A chain-smoker lifelong, Fardeen Khan decided to opt for life over a puff of smoke, and now pursues a healthy lifestyle.