A movie that broke many records, along with winning a gazillion hearts—3 Idiots, was unconventional and sensitive with a brilliant story-line that gave its message loud and clear.
The spectacular climax set in Ladakh beside the Pangong Tso Lake where Kareena rides a yellow scooter in a bridal costume, to confess her love for Rancho (Aamir), followed by a heart-touching reunion of the gang— became one of the most iconic scenes of the film, and you'd be surprised to know that it boosted Ladakh to one of the most sought after tourist destinations in the country!
There were several reports suggesting that ever since the film released, that place has witnessed a drastic increase in foot-fall which was damaging the harmony of that particular ecosystem.
Well, there's more! Apparently, there's a particular spot beside the lake which has been named after the actor—'Kareena Scooty'. A yellow scooter similar to the one shown in the movie has been placed there, and tourists dress up in an outfit identical to the bridal dress worn by Kareena in that scene, to be photographed. All this, for a mere price of Rs. 50! Unbelievable.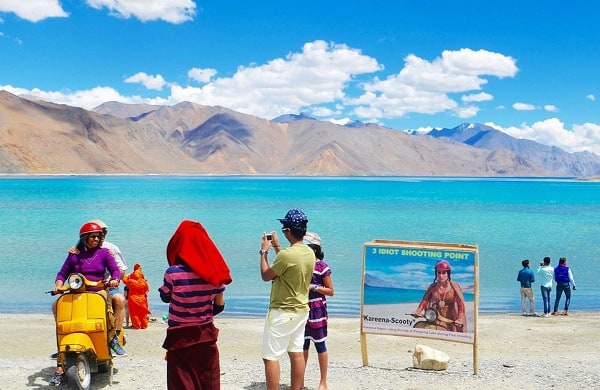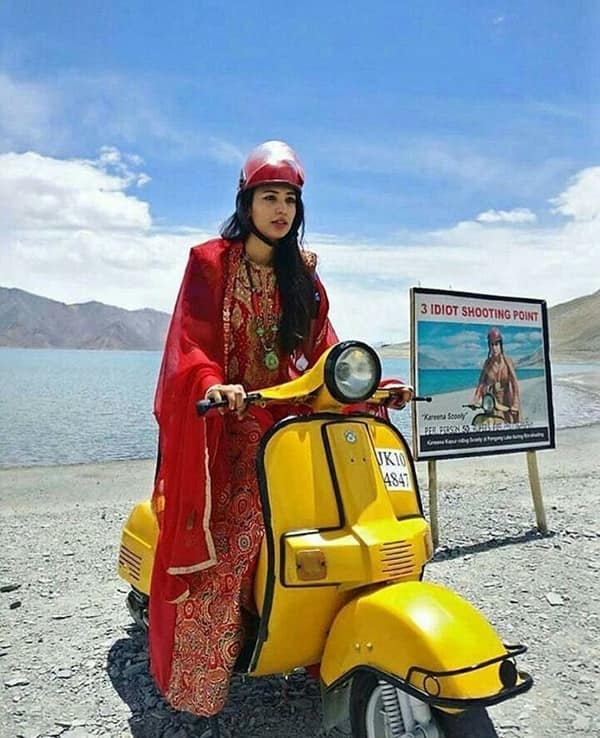 The movie had an unforgettable impact on not just the audience, but also on the tourism industry of the country. After a tremendous success, there were rumours of a sequel in the making. In an interview with DNA, the film's director, Rajkumar Hirani quoted, "Aamir is always a complete joy to work with. He is one of those rare persons, who gets completely involved in the film. So, I would love to work with him. In fact, in between, we have a great idea for 3 Idiots 2. It's still very sketchy, but out of excitement, Abhijat and I bounced the idea to Aamir, and he is also very keen to do it someday. If that happens, then we would love to work together."
Not just tourist spots, the blockbuster film also did wonders for the man who inspired the lead character Rancho. Sonam Wangchuk—the man on whom Aamir's character was based, achieved global recognition by receiving awards like Rolex Awards for Enterprise 2016.
Clearly, people are in no mood to get over this film, and with good reason!