1. Salman Khan
There is no other celeb in Bollywood, who would do more justice to topping this list, than Salman Khan. Known to be an impulsive man, Salman has more than one case of screwing over things under the influence of alcohol. To begin with, the infamous 'Drink and Drive' incident from 2002, where he 'allegedly' ran his car over over a homeless dweller sleeping on the footpath, killing him. While we cannot comment on the law for acquitting him, there was a lot of uproar in the nation for the same.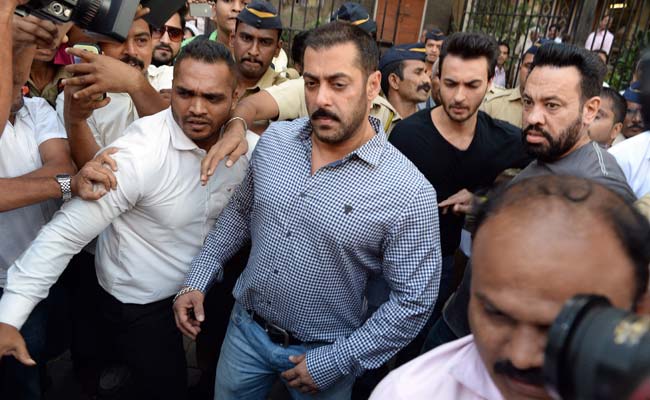 Then came the infamous broil between the two Khans of Bollywood at Katrina Kaif's birthday party that led to one of the biggest rivalries in the film industry. Not only that, Salman had under alcoholic influence, of course, cost his once girlfriend Aishwarya Rai the film—Chalte Chalte. A unit member had revealed, "We had just finished the song sequences on the truck from Pune to Malshet and it was night time when, as we were heading towards our next location, Salman appeared and created the scene. He was uncontrollable for those four-and-half hours.That's when an upset Azizbhai called off the entire schedule." Ultimately, Aishwarya was replaced by Rani Mukerji due to Salman's antics.
There were also reports of fallout between Salman and his Tubelight director, Kabir Khan due to his drinking problems but the rumours were squashed by Kabir.
2. Shah Rukh Khan
While the authorities confirmed SRK was heavily drunk, the actor strictly swore otherwise—solely blaming rage for his fight with the MCA, after his team Kolkata Knight Riders, won the Indian Premier League(IPL) 2012 cup at the Wankhede Stadium, Mumbai. Shah Rukh Khan was celebrating his victory in full swing till late night, and got pissed off when the MCA officials switched off the flood lights! This led to a war of words, and the Mumbai Assistant Commissioner of Police(ACP) confirmed that SRK was drunk.
3. Malaika Arora Khan
Fashion inspiration, successful entrepreneur, uber-glam looks to boast of, an enviable hourglass figure—this super-mom has had everyone swooning over her for all the right reasons. But she too went a bit overboard in one of her drinking escapades, leaving a very concerned Sonam Kapoor—rather hot-faced! At popular celebrity fashion designer Manish Malhotra's 50th birthday bash, Malaika consumed a lot of alcohol, and asked Sonam to "back-off" when she tried to take care of her, in her intoxicated state!
4. Sanjay Dutt
An actor who is a self-confessed drug and alcohol addict, is famous for his fits and antics that he was once a regular at throwing, after some booze in his system. From fighting his best friend, Salman Khan, to abusing and misbehaving with reporters—to his recent dig at Ranbir Kapoor. Yes, the actor who is playing Sanjay Dutt in his biopic, was subjugated to insults by the man himself at a party recently, for not doing 'macho' films—amongst a group of people. Downright insulting, eh?
5. Aamir Khan
Since there was no room left in Salman Khan's rather long list of drunken exploits, we chose to share this particular one under the case of his partner-in-crime, Bollywood's 'perfectionist'—Aamir Khan. The duo were photographed in a party, wherein they were seemingly peeing on the plants, in a drunk AF state! Well, you don't say.
6. Ameesha Patel
A typical girl-next-door personality that debuted with Kaho Na Pyaar Hai, Ameesha Patel quickly escalated to being one of the most popular celebs to be papped drunk as a fish. From giving interviews in a drunken state, to being high on weed and kissing in public at a party, she's done it all!
[youtube ]https://www.youtube.com/watch?v=Nxcun8WIBWc[/youtube]
[youtube ]https://www.youtube.com/watch?v=zLLIAp16mK0[/youtube]
7. Kapil Sharma
A clear case of a celebrity who couldn't handle his stardom, and quickly fell to the dust—Kapil Sharma turned into a whole other personality apart from his usual, comic self—under the influence of alcohol. Besides verbally and physically abusing the hell out of his fellow team-members from The Kapil Sharma Show, mid-flight while drinking, Kapil has allegations against him for harassing female stars after boozing. On the occasion of International Marathi Film Festival Awards 2015, Kapil reportedly misbehaved with Marathi actress Deepali Sayyad and even made sexual advances towards her.