Some would say she put him on the map, while some others might still grieve their split. But Shahid Kapoor and Kareena Kapoor now Khan were the talk of tinsel town (before each married their respective partners) when they were in a much public relationship—for 3 years.
They were very much in love, which was evident when Shahid aced the compatibility quiz on Karan Johar's popular talk-show, Koffee With Karan when he graced the couch with his girlfriend, Kareena Kapoor.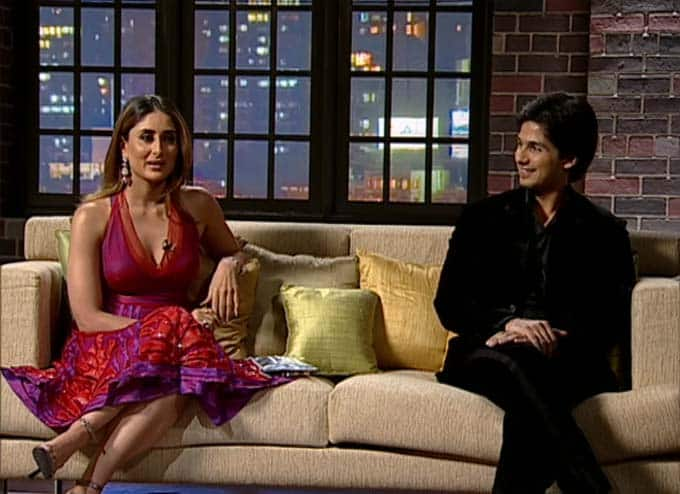 Kareena too made many changes in her lifestyle like opting for vegetarianism under Shahid's influence, and even took interests in his spiritual beliefs. They began appearing in film after film as a couple—Fida, Chup Chup Ke, 36 China Town et al.—unfortunately they all seemed to tank at the box office.
In an old interview with Bombay Times, Shahid who was then promoting his upcoming film R. Rajkumar, quoted why his films with Kareena didn't work so well back then, except for of course everyone's fave, Jab We Met! He said,
"Kareena and I looked really bad together in our first couple of films. Jab We Met was just a really good film… the characters worked and people remember that. Besides Sonakshi, I like my pairing with Amrita (Rao), Priyanka (Chopra) and Kareena (Kapoor)."
Ouch! A statement like that from one half of a real-life couple (once) is surely hard to digest. Their breakup which happened while Kareena was shooting for Tashan just around the time Jab We Met was set to release—was definitely not a cordial one, and evidently left Shahid supremely heart-broken.
A lot was said about the cold vibes the ex-couple shared for a long time after that, and in this old interview with Rajeev Masand, Shahid can be seen quoting how it has affected him, as far as keeping relationships a secret is concerned.
"Maybe at some stage when I have reached that point of comfort I will talk about my personal life. I wouldn't really make an effort to hide it. I had a really public break-up and it can come in the way of your normal day-to-day life, it becomes too large to manage. So, that is the reason I became really private and will stay that way."
When he was asked about his thoughts on working with Kareena again, he said,
"The politically correct answer would be 'yes of course if a film comes our way we will do it', but it will be very difficult. However, as an actor I'm a professional and if I'm asked as a professional decision on this, I would say that if my director believes that she is the best person to cast in the film, I would not tell them not to."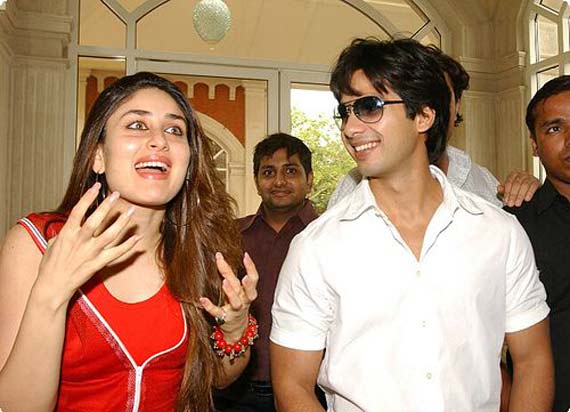 While there have been many cases of ex-couples of Bollywood sharing a cordial relationship even after their split now, it was pretty uncommon at that time. Shahid, too felt uncomfortable sharing a friendly camaraderie with Kareena and on being "friends again" with her, he said,
"It's difficult. It depends on a lot of things, on how you parted and the circumstances you are in now. It depends on the people who you are with now, whether they are comfortable with your being friends with someone you used to be with. It's difficult, but not impossible. Kudos to someone who can do that. But it's difficult and it would be easier to say yes, than to go ahead and do it."
Well we're glad that this estranged pair found solace in the arms of their respective spouses—Saif and Mira—add to that their adorable AF munchkins Taimur and Misha, and are enjoying family bliss RN.