This couple that was always bombarding fans with #CoupleGoals, be it while hosting game shows, or at their red carpet walks—broke a lot of hearts when they publicly announced their divorce last year, ending a marriage that lasted 18 years!
Everyone was shocked, and speculations were rife regarding the plausible reasons behind the decision. Malaika was hurled with a lot of allegations about demanding alimony, while it was touted that Arbaaz was already dating someone else.
Whatever the case may be, but both Malaika and Arbaaz seem to be pretty cordial with one another, and are often seen together. Whether it was while holidaying together, or recently at Arbaaz Khan's birthday party—Malaika and Arbaaz Khan look nothing short of inseparable!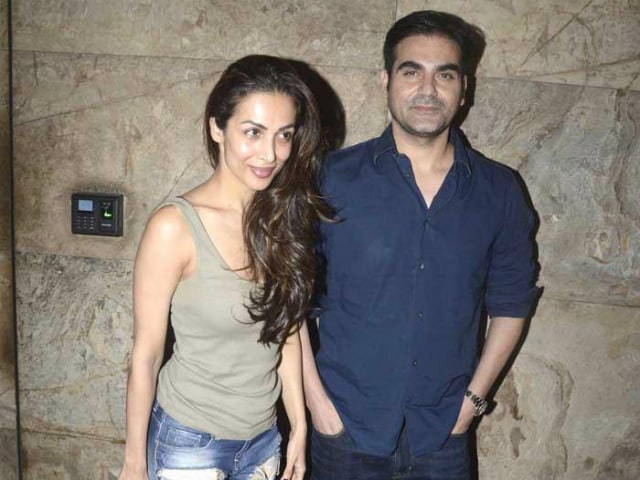 During an interview with Mid-Day, Malaika Arora spilled the beans on her equation with her ex-husband, clearing the air a bit. She said,
"Arbaaz is a part of my family, the father of my child. Certain equations don't change overnight. The things that happened should remain between us. It's personal. We don't have to prove anything to anybody. Meeting him makes my son happy, and that makes me happy. Come on! For Amu (Amrita Arora) he's like a brother, and he is a son to my parents. What happened is between us."
She went on to say that even though they are separated as spouses, that does not demean his importance in her life as an individual, and how they coped with the divorce.
"He is very important to me. No matter what happens or where life takes us, Arbaaz will always be integral to my life. I still care about him. Arbaaz and I have known each other all our lives. It was emotionally difficult, but we haven't really talked about it because we are private individuals."
Looking at the chemistry that still exists between the estranged couple, one can't help but wonder what might have pushed them to take such a drastic step of divorce, and wish for a re-union!