Since the moment she set foot in the film industry as a leading actress, Deepika has amassed fans worldwide, the number of which seem to be growing faster than the population of China!
Her glamorous entry in Bollywood was through Om Shanti Om, a courtesy of director Farah Khan, from which she garnered rave reviews and immense love.
Killer looks and bombarding with talent — Deepika conquered the hearts of one and all and maintained it despite a few flops in her career.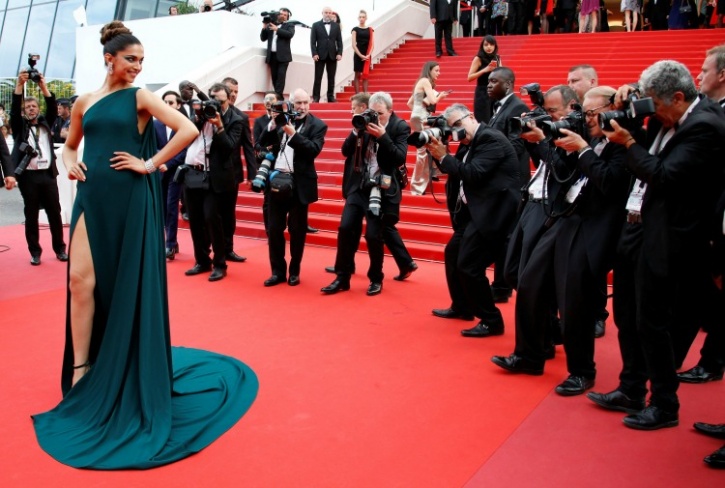 However, do you know how she ventured into Bollywood in the first place? We all know she was a model, and first debuted in a South Indian film. Her music video, Naam Hai Tera Tera with Himesh Reshammiya grabbed eyeballs, not of the audiences but definitely of the film fraternity!
[youtube ]https://www.youtube.com/watch?v=nz_rc67tMYU[/youtube]
Yes Farah Khan liked her in that song, but contrary to what many people believe, someone had already whispered Deepika's name in her ears before this. It was none other than Malaika Arora.
Interesting right? Few years ago, Malaika saw Deepika for the first time in a Wendell Rodrick's show at Lakme Fashion Week. In an exclusive interview with a magazine, Wendell quoted—
"I showed a collection called Isadora at Lakmé Fashion Week. It was a game changer for Deepika. Director Farah Khan asked my friend Malaika to suggest a new model to star opposite Shah Rukh Khan for her new film. Om Shanti Om did not have a working title at the time. I suggested Deepika who was barely two years into modelling. I made her open the show and told Malaika that the first girl I was sending out was the one I recommend. Malaika liked her, conveyed the same to Farah and a screen test was done. The rest is history."
Well, he's damn right! Deepika has skillfully carved her way from modelling to Hollywood, and will definitely set another benchmark with her upcoming film with Sanjay Leela Bhansali titled Padmavati. We for one can't wait for it!
Source: MissMalini