1. Dimple Kapadia and Twinkle Khanna
While everyone was aware that Dimple Kapadia and Rajesh Khanna were separated, it was shocking when the actor's live-in parter Anita Advani filed a case against Dimple and her daughter Twinkle Khanna for ill-treating and abusing her. On lack of evidence, the case was eventually dismissed.
2. Monica Bedi
It's definitely not a cakewalk dating an underworld gangster and Monica Bedi got her fair share of the taste of prison when she was arrested for faking her identity! In 2006, an Indian Court convicted Bedi for procuring a passport on a fictitious name. She served a sentence of two and a half years in jail on account of forging documents to enter Portugal, and was released only in 2010.
3. Kangana Ranaut
We're sure you already know so much about the ongoing Kangana-Hrithik feud, which has been further spiced with the latest collab with AIB that Kangana just did. But it all started with Hrithik slapping a legal notice on Kangana for defamation, when she hinted at him as a "silly ex" in an interview. This was followed by Hrithik taking the matter to cyber-cell when apparently "fake" emails about their romance surfaced. When the actors started giving statements and taking a dig at each other in interviews, is when the fans realised the seriousness of the issue.
4. Shilpa Shetty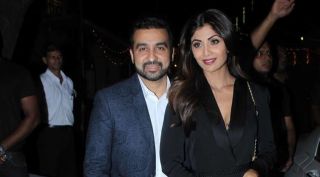 Whoever thought that the actor-turned-entrepreneur would be slammed with legal notices accusing her of fraud and cheating! A company based in Kolkata filed a police complaint against Shetty who had fraudulently induced to invest Rs 9 crore in a company run by her, reportedly. A case was also registered against her for allegedly duping a textile firm owner for a sum of Rs 24 lakhs. On that note, the Deputy Commissioner of Police gave a statement —
"FIR has been registered in Bhiwandi police station against Shetty and Kundra under sections 406 (criminal breach of trust) and 420 (cheating) of IPC."
5. Karisma Kapoor
An unhappy marriage that culminated in an ugly divorce, Karisma had to bear the brunt of it all. She filed a domestic violence case against her ex-husband Sunjay Kapur and fought the case for 2 years, till she was finally granted a divorce from him.
6. Shruti Haasan
Well, this definitely will make any celeb think twice before bailing on any project! Picturehouse Media, a leading media and entertainment house, initiated legal proceedings against Kamal Haasan's daughter and actor, Shruti Haasan, who apparently pulled out of its untitled Tamil-Telugu bilingual project on the pretext of lack of dates, but without stating any formal reasons.
7. Tabu, Neelam Kothari, and Sonali Bendre
Even though it was Salman Khan who was arrested for illegally poaching the endangered Black Buck in Rajasthan, during the shoot of Hum Saath Saath Hain in the 90s, these 3 actresses also found themselves in a pickle for the same. The trio were required to attend all the hearings regarding this case, which took a long time to finally settle down.