1) Kareena Kapoor
According to a report in Deccan Chronicle, Kareena Kapoor Khan was paid more than Saif Ali Khan for the movie Kurbaan.
2) Kangana Ranaut
Kangana Ranaut has taken Bollywood by storm with her movies like Queen, Tanu Weds Manu. According to a report in a leading tabloid, Kangana Ranaut was paid a huge amount of rupees 11 crores for the movie, Katti Batti which was far more than what his co-star, Imran Khan was paid.
3) Deepika Padukone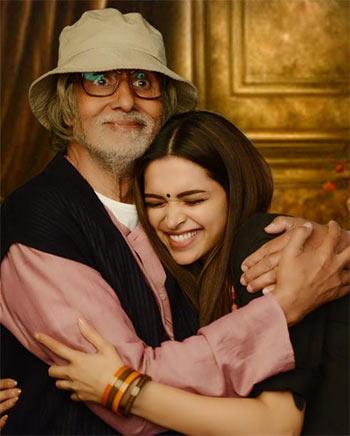 During an interview with one of the leading Bollywood sites, Amitabh Bachchan revealed that Deepika was paid more than him for the film, Piku. He shared that he was happy about it and understood that it she had more part to play in the film.
4) Madhuri Dixit
Well, Hum Apke Hai Kon was everybody's favourite movie of the 90's. During a gender equality campaign on Twitter, Anupam Kher shared that Madhuri Dixit was paid more than Salman Khan.
5) Deepika Padukone
Deepika Padukone has been paid more than his co-stars, Ranveer Singh and Shahid Kapoor. According to the reports, Deepika Padukone has been paid 13 crore, while Ranveer Singh has been paid11 crores and Shahid Kapoor 10 crores!