Have you ever wondered how Deepika Padukone looked when she was a teenager? Was she as stunning as she's today? Well, we've this really old photograph of the actor from her school days in Bangalore and it's quite difficult to spot her in it.
Here, take a close look...
Did you manage to spot her? No? Come on, give it another try...
Alright, we'll tell you now. Here she's...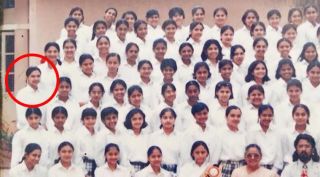 Ok, now calm down and go back to work!