Alliny Gomes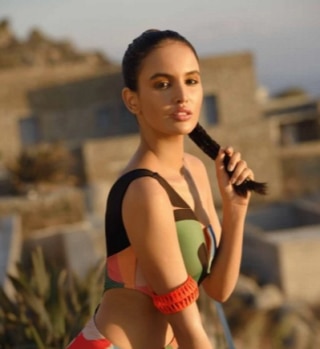 This Brazilian- Goan supermodel is an avid runner and practices veganism. As a former Biology student, she is sensitive towards animals and loves how her body has reacted to plant-based diet over the years. She drinks a glass of hot water with lemon extracts, twice a day to flush out harmful bacteria and toxins and kick to start her metabolism.
Vartika Singh
Former Femina Miss India pageant winner, Vartika Singh is a qualified nutritionist who does not believe in starving or compromising when it comes to treating her taste-buds! She loves eating junk foods like pizzas and burgers *almost* everyday! The model prefers practicing Capoeira and a few other dance forms (over gyming) to stay fit.
Nora Fatehi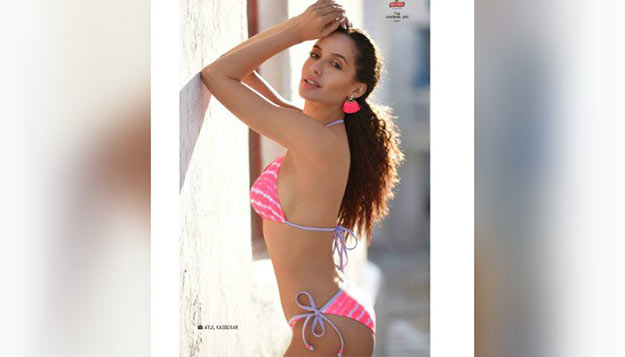 The Moroccan-Canadian dancer who has made several reality-TV appearances does not believe in following a particular fitness routine. Her advice to peeps wanting to shed a few kilos is that they should pick a physical activity - be it a sport or a dance form of their choice and stick to it.
Kanishtha Dhankar
Former Pantaloons Miss India 2011 pageant winner, Kanishtha has featured in a series of renowned magazines, taking the Indian modeling scene by storm. Her idea of fitness is to have fun and kill no joy, no matter what! Do what you enjoy doing, only then you can successfully adapt something in your routine, she says.
Meenakshi Rathore
The young model eats a clean and balanced diet that includes four-square meals and drinking plenty of water to stay hydrated, at all times. Rathore works out every day and can you on self-love.!
That's very important, guys!
Dayana Erappa
Dayana, the Indian model who has also walked walked for Milan International Fashion Week in the past believes in eating self-cooked food (with an occasional cheat meal). She runs for about 10 kms a week and does Pilates. Her secret to a healthy lifestyle includes drinking bitter gourd juice and infused water with lemons and berries to cleanse her system, regularly.
Image Courtesy: Atul Kasbekar.
Follow Nikita on Twitter.