From the archives of Cosmo India, here are all the interesting, strange, and plain hilarious stuff male celebrities told us:
"If she [a woman] asks if she's looking fat in a dress, you say, 'What dress?!'. Don't comment on her, comment on the dress."
—Farhan Akhtar, June 2014
"We all notice a good bod and I think every girl should know this. Some women are careless about their appearance or ignore their bodies once they are in a steady relationship. When the batting eyelids and shy smiles are replaced with frowns and pursed lips, and the curves turn into tyres, that's when men begin to stray."
—Salman Khan, April 2004
"I don't think a purely platonic relationship can exist between a man and a woman. Somewhere along the line, attraction does come in."
—John Abraham, April 2003
"To get my attention, a woman has to be well turned out. Exude a positive, warm and friendly vibe. Make eye contact. And never forget to smile."
—Ranveer Singh, November 2013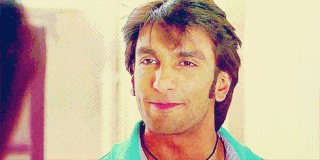 "I've never understood why women have to go to the restroom in groups. What is THAT about?"
—Aditya Roy Kapoor, July 2013
"Over-romantic or overly 'fun' girls turn me off, and make me run a mile in the opposite direction!"
—Shahid Kapoor, May 2005
"Why do they need to ask if they're thin when they're clearly not, and worse, even when they're actually skinny? It's just beyond me!"
—Ayushmann Khurrana, September 2013
"The first thing I notice about a woman is how attractive she is—she obviously has to be attractive. And simplicity is a quality I admire, so she needs to be a simple person."
—Varun Dhawan, May 2014
"I never really had a relationship that lasted more than a couple of days. You know, the moment I'd start going out with a girl...okay, I can't say this without sounding like I'm boasting, but by day two they'd be, like, 'I love you', and that would turn me off."
—Hrithik Roshan, May 2006