If you've been on Pinterest like, ever, you've probably heard of a capsule wardrobe, sometimes called an edited or minimalist wardrobe. The idea behind it is that you throw out all the crap you never wear and revamp your closet with basics that go with everything. It's simple, it's easy (after you throw everything away — that part is hard), and it's also, um, kind of boring.
Sorry not sorry, but the traditional minimalist closet, while freeing from a clutter standpoint, doesn't allow for trendy looks or basically any ~fun~. Paring down your wardrobe shouldn't have to mean editing out personality. While those Pinterest pieces would tell you to buy a bunch of plain T-shirts, solid pants, and an LBD for special occasions, you don't have to stick to those rules. Instead, go ahead and make a statement with nearly all of your pieces — you'll find they'll still go together, and your outfits will be way more eye-catching.
With the help of model Jordyn Woods, whose first (very non-boring) fashion collaboration for Addition Elle debuts Monday during New York Fashion Week, see how you can create a sh*t load of outfits with less than 30 pieces.And trust — there's nothing basic about it.
Play With Patterns
Stripes, checkers, and florals are way too fun to be ignored. As long as the rest of your outfit doesn't compete with your statement pattern garment (i.e., don't wear all the patterns at once), this piece will add flair to the rest of your look.
Punch Up the Color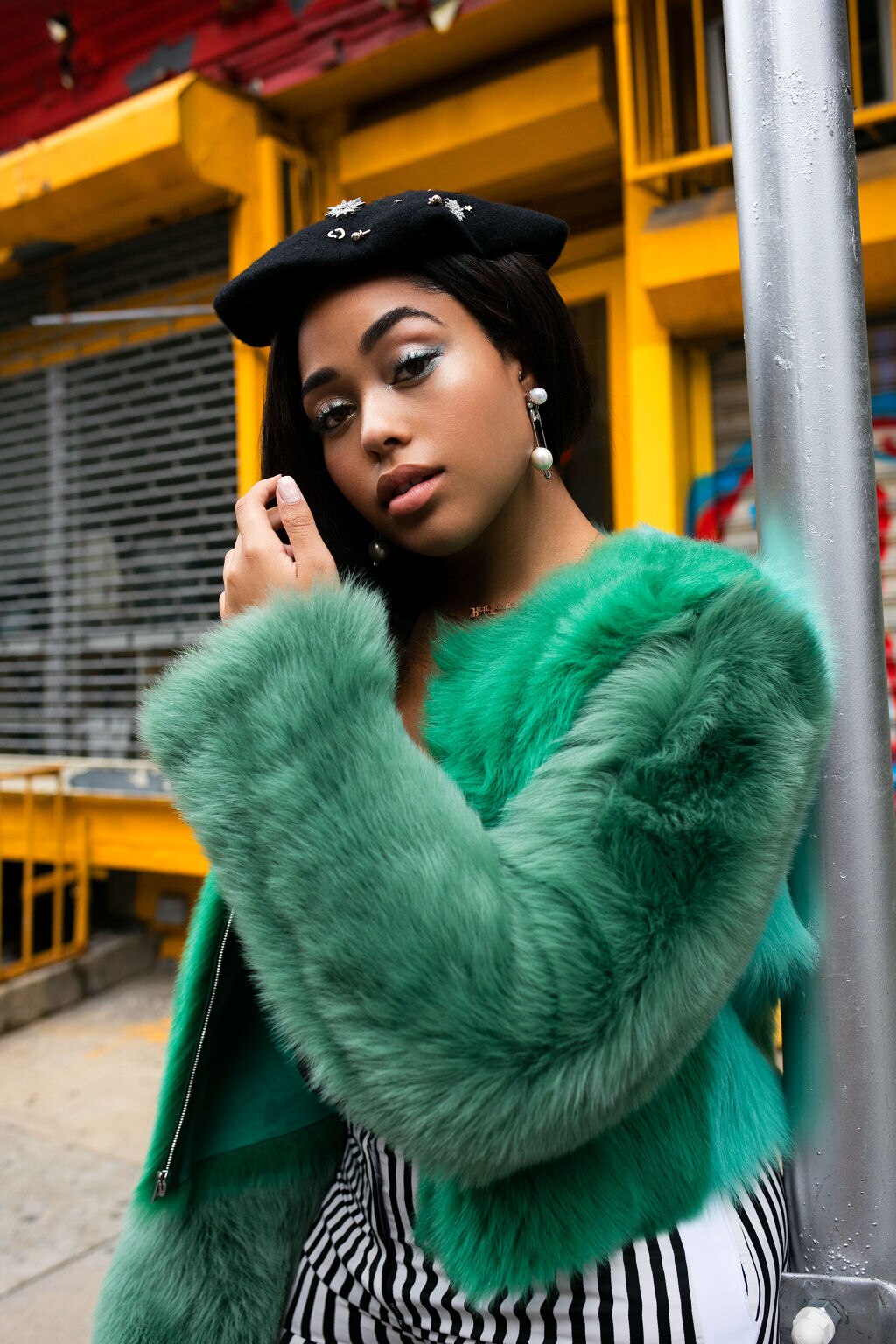 Most minimalist wardrobes would have you commit to a lifetime of black, white, and blush. Those tones are great and all, but plenty of other hues are out there — live a little, and wear them too. The brighter, the better!
Forget the Basic Top
Instead of a plain white T-shirt, find one with cool details, like ruching or knots. It's simple enough to pair with any bottoms but edgy enough to turn heads.
Embrace Texture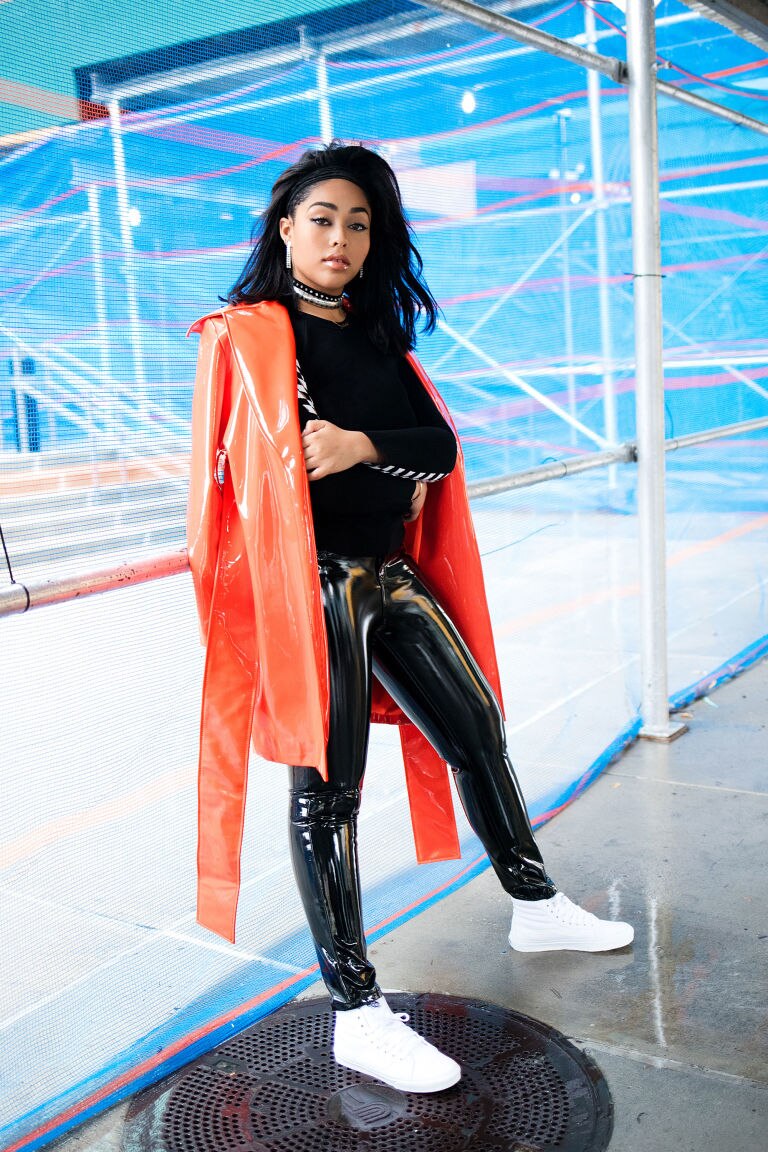 Don't be scared to use out-there fabrics, like shiny latex or raincoat material, to beat the boring. The world seriously needs to branch out from jeans every once in a while. Choose a cold day to wear these, though, because vinyl definitely doesn't breathe.
Shine On
Metallics are the perfect way to take simple pieces to the next level. A regular, solid sweatshirt is lame, but a metallic hoodie? BRILLIANT.
Rip it Good
Remix your denim — i.e., distress it with rips, paint, or fraying — for a twist on a classic material that'll update your whole vibe.
The possibilities are truly endless with pieces like these. Now get on out there and own your daring new wardrobe, bb!
[mediaosvideo align='left' embedId='b01bbf6b-d2e9-402d-b567-4b8d199b242e' mediaId='15004131-1ffd-4e0c-939c-dc7053db2573' size='large'][/mediaosvideo]
Styling by Rebecca Alaniz
Hair by Vernon François
Makeup by Bob Scott
Beauty Direction by Carly Cardellino
Video Production by Jason Ikeler
Videography by Andrew Clancy
Video Editing by Jamie Abraham
Accommodations by The NoMo SoHo