This time, Chanel's FW16 presentation took place at the Grand Palais on the Champs-Élysées during the Paris Fashion Week. Instead of elaborate set like in the past (casino,giant iceberg or an air terminal) this time the theme was 'Front Row Only' and so guests (all guests) sat on the front row.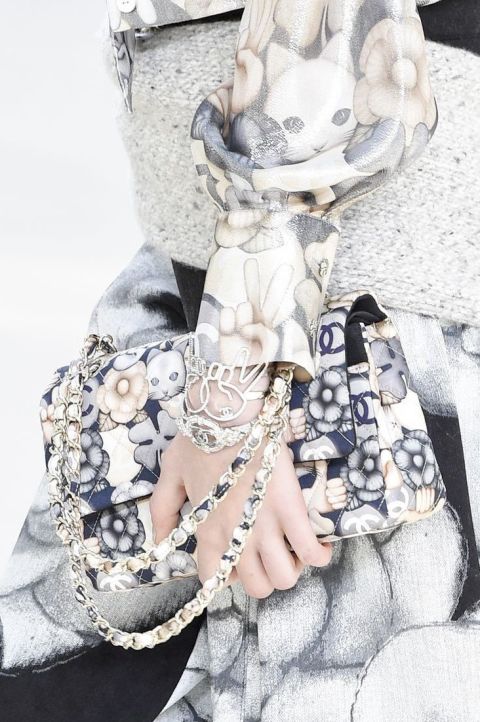 Hide and seek was Karl Lagerfeld's game at Chanel's fall 2016 collection in Paris. ​
Emoji prints sneaked into the show of tweed, metallic and pearls. Appeared throughout the collection in the form of cat face bangles, victory hand belts and, as prints on jacket and flap bags printed with four leaf clovers, victory hands and thumbs up sign. Buried under the pearls and Chanel's double-C logos, if you blinked you probably missed them.