​1. Malvika Vaswani
Each piece under this label is designed with a commitment to craftsmanship and quality. I love the unique and industrial designs from the label.
2. Samatvam by Anjali Bhaskar
Their latest collection is the perfect juxtaposition of romantic colours and breezy silhouettes. The label is a modern take on classic Indian wear.
3. Platinoir
My go-to party wear label, there is never a boring moment in these elaborately elegant styles.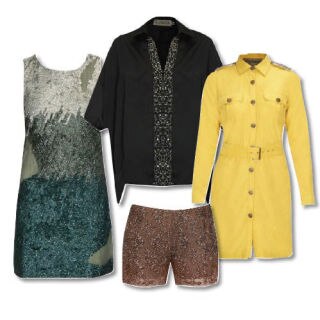 4. Manika Nanda
Within the 2 weeks of being introduced to this label, I sported them twice and am making sure my summer wardrobe is full of their chic styles.
5. Lovetobag
Lovetobag is not a new label but they keep surprising me with their collections. I am currently lusting over their latest backpack collection. It's too cute!