Some of the greatest Hollywood movies ever made were based on adaptations form bestselling novels. 2016 being no different, we look forward to movie adaptations of some these old and new bestsellers. ​
​1) Allegiant by Veronica Roth
This is a third installment of the bestselling Divergent series by author Veronica Roth based in a dystrophic future. We continue to follow the adventure of Tris and her other allies as the go on to discover what's on the other side of the fence. Release date: March 16th.
2) Through the Looking Glass by Lewis Carroll
Lewis Carol's sequel to Alice in Wonderland, this movie continues to follow Alice's surrealistic adventures and stars Mia Wasikowska and Johnny Depp. Release date: May 27th
3) Me Before You by Jojo Moyes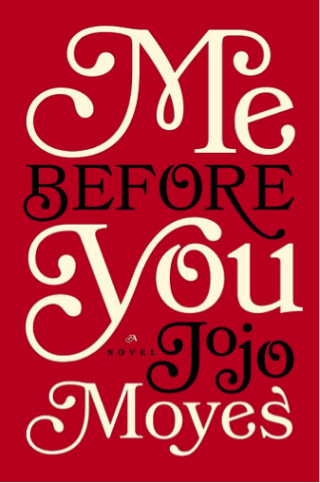 This bestselling love story by Jojo Moyes draws us into the world of Louisa who forms a bond with Will, the paralytic man she is employed to help. Emilia Clark stars as Louisa.Release date: June 3
4) The BFG by Ronald Dahl
This popular classic children's book by author Roald Dahl follows the adventures of Sophie as she befriends a large and friendly dream-weaving giant. The movie is to be directed by Steven Spielberg. Release date : July 1st
5) The Girl on The Train by Paula Hawkins
In this nail biting mystery thriller by Paula Hawkins, a women thinks she might have some information regarding a crime involving a couple she sees on her train commute. The movie stars Emily Blunt and is one of the most anticipated movies of 2016. ​Release date: Oct 7th
6) Inferno by Dan Brown
The best selling Da Vinci Code series by Dan Brown continues with Robert Langdon's latest adventures as her strives to stop another international scheme following clues of Dante's divine comedy. The movie stars Tom Hanks and Felicity Jones. ​Release date: Oct 14th
7) Fantastic Beasts & Where to Find Them by J.K Rowling
Author J.K. Rowling revisits her Harry Potter universe with this much-anticipated new trilogy starring Eddie Redmayne. Release date: Nov 18th
8) Looking for Alaska by John Green
The First novel by 'Fault in Our Stars' author John Green takes us on the journey of a love story of a cerebral teen and is being made into a move by the same team as Fault in our Stars. Release date: Unknown
9) The Choice by Nicolas Spark
New York Times #1 best selling author Nicolas Spark's movies have always been bi hits such as The Notebook and a Walk to Remember. The Choice promises to draw us back into his special world of romance. Release date: Feb 15th
10) How to be single by Liz Tuccillo
Author Liz Tuccillo of 'He's just not that into you " fame takes us on the adventures of Juilie who travels the world to study the dating habits of other women. The movie stars Dakota Johnson. Release date: Feb 12th