Most of us know we should be drinking more water than we currently are. But with so much going on in life, is it hard to keep track of how much water we actually consume in a day! We have narrowed down our top 3 apps that will keep track of your water intake and help you drink more! You're welcome!
1) Plant Nanny
A fun little plant lives in your phone and you must keep it alive by drinking water certain times a day. A fun, healthy app to remind you to drink more water daily.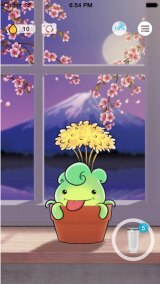 2) Water Log
A customizable app that helps you drink more water by sending over easy reminders!
3) Daily water
A quick and easy app to help you drink the right amount of water for your body.