No time to hit the gym with your busy schedule? No problem! We have narrowed down our top 5 apps that will help you work out anywhere you go!
1) Sworkit
A personalized workout app to fit your schedule! Set your time, area of concern and Swork-out!
2) Workout Trainer
Easy to follow workout routines to help you stay fit without any exercise equipment!
3) Fitstar
All the benefits of a personal trainer, without paying for an expensive personal trainer!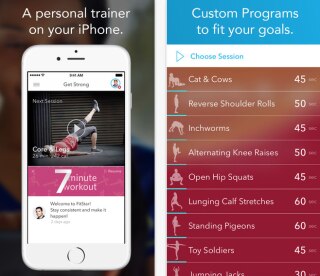 4) Pocket Yoga
Practice yoga in the comfort of your own home with easy to follow poses!
5) Map my walk
Track your walking through the day to help with weight loss!