Crystals and gemstones have been used for spiritual healing and good luck since ancient times, but to some, they still remain either a mystery or, if you're a skeptic, a joke.
But whether you're looking for some help with your current romantic problem or simply can't narrow down what jewelry you want and figure, hey, might as well give it a try, here are seven gemstones and crystals that can help you out:
---
If you're looking for a new boo...
...try rose quartz. It's the most straightforward crystal you can get for improving your love life, as it corresponds directly with your heart chakra. Rose quartz encourages opening up your heart, feeling compassion for others, and having a positive outlook on love. Because hey, it's hard to give someone new a chance when you're feeling judgy or snarky.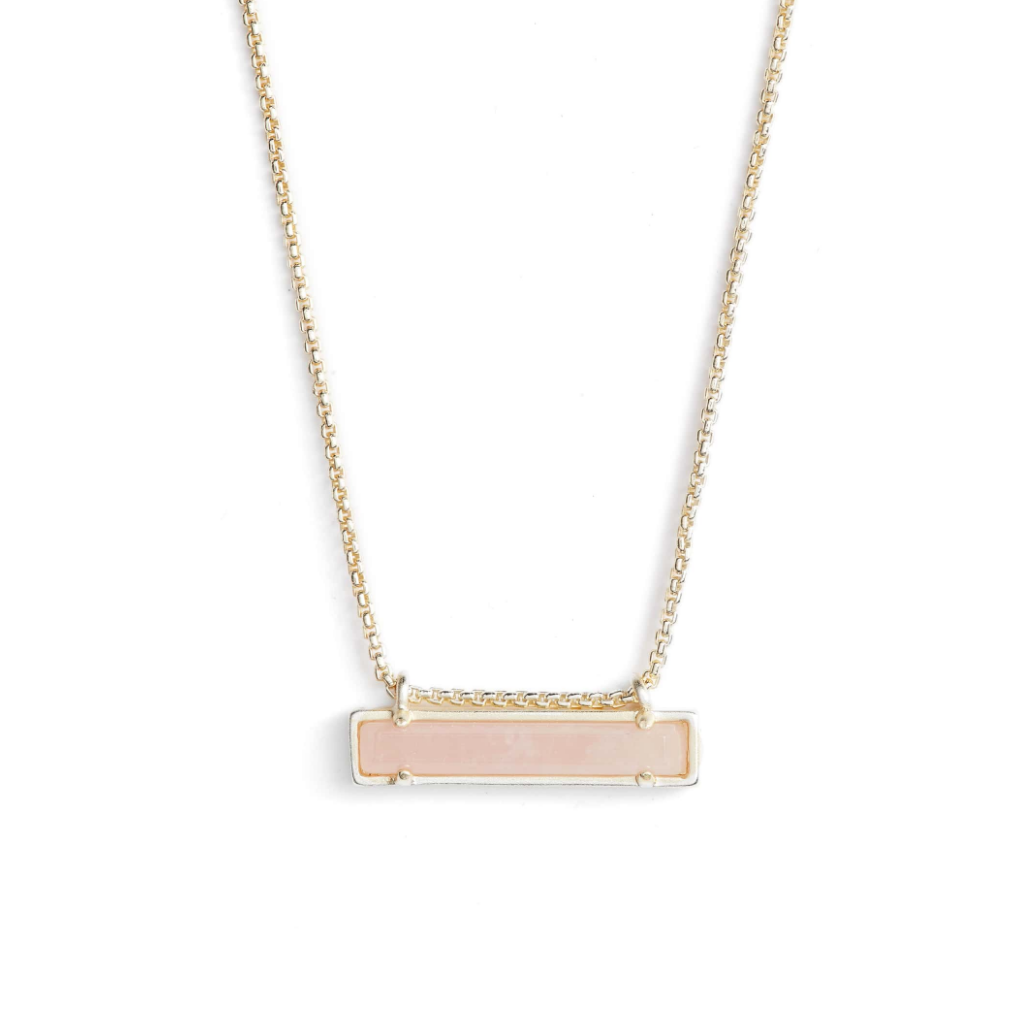 OTT nordstrom.com $60.00 Shop Now
---
If you're SO bored with dating...
...try moonstone. Swiping through your apps and going on a series of first dates can feel overwhelming and annoying, especially if you're losing steam after a few subpar ones. Luckily, moonstone is known for exuding a feminine, protective energy, inspiring passion and sensuality, and making you feel calm and refreshed, even in your most hectic moments.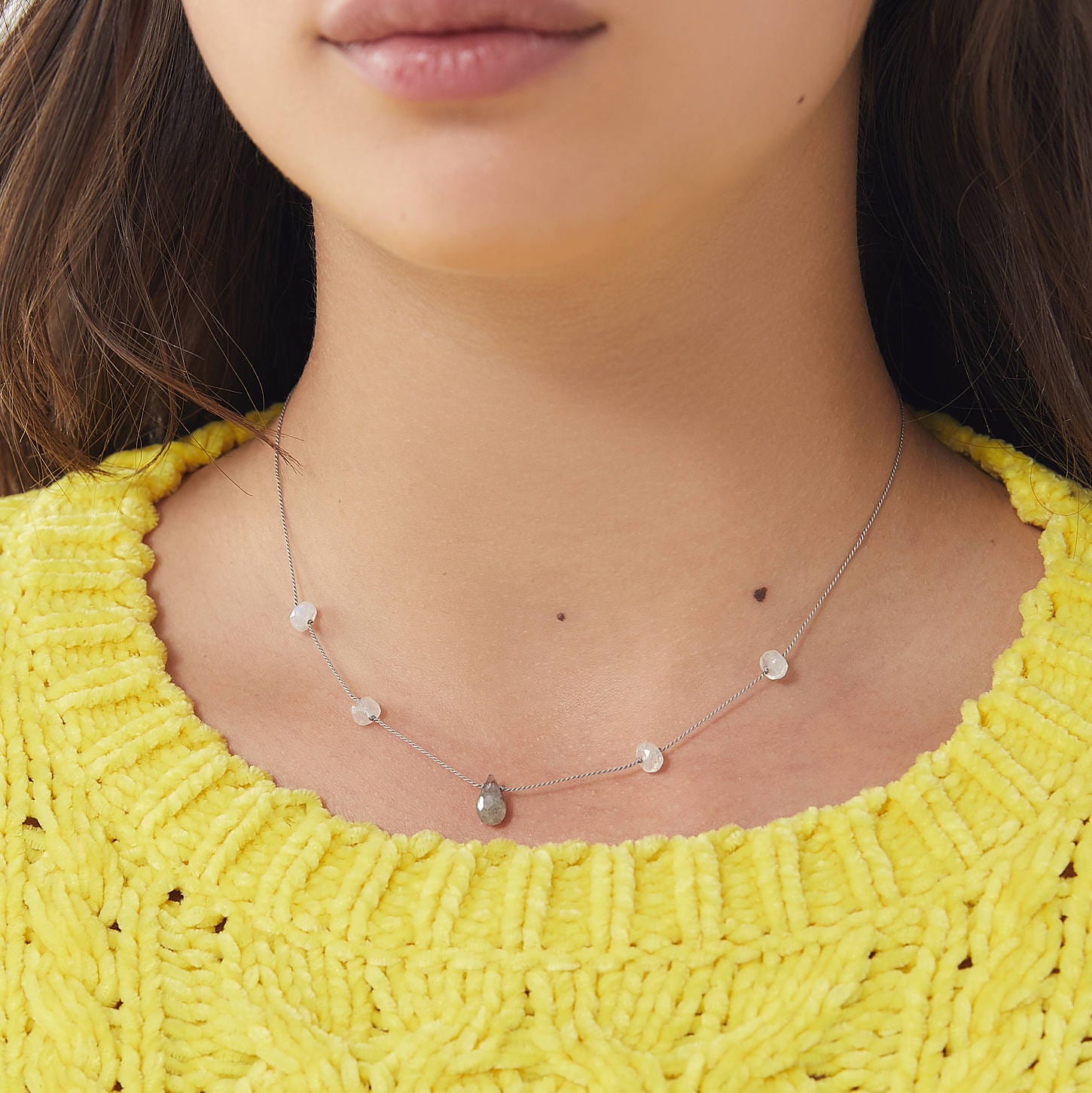 Urban Outfitters Happy Noise UO Exclusive Clarity Crystal Necklace [REGULAR] Happy Noise urbanoutfitters.com $35.00 Shop Now
---
If you're searching for a sex boost...
...try red garnet. Many crystals and gems offer physical healing properties, and red garnet's attributes have everything to do with blood circulation, heart health, and, keeping your libido up. So if you've been feeling a little run down, or bored with your sex life, a lil' garnet action probs won't hurt!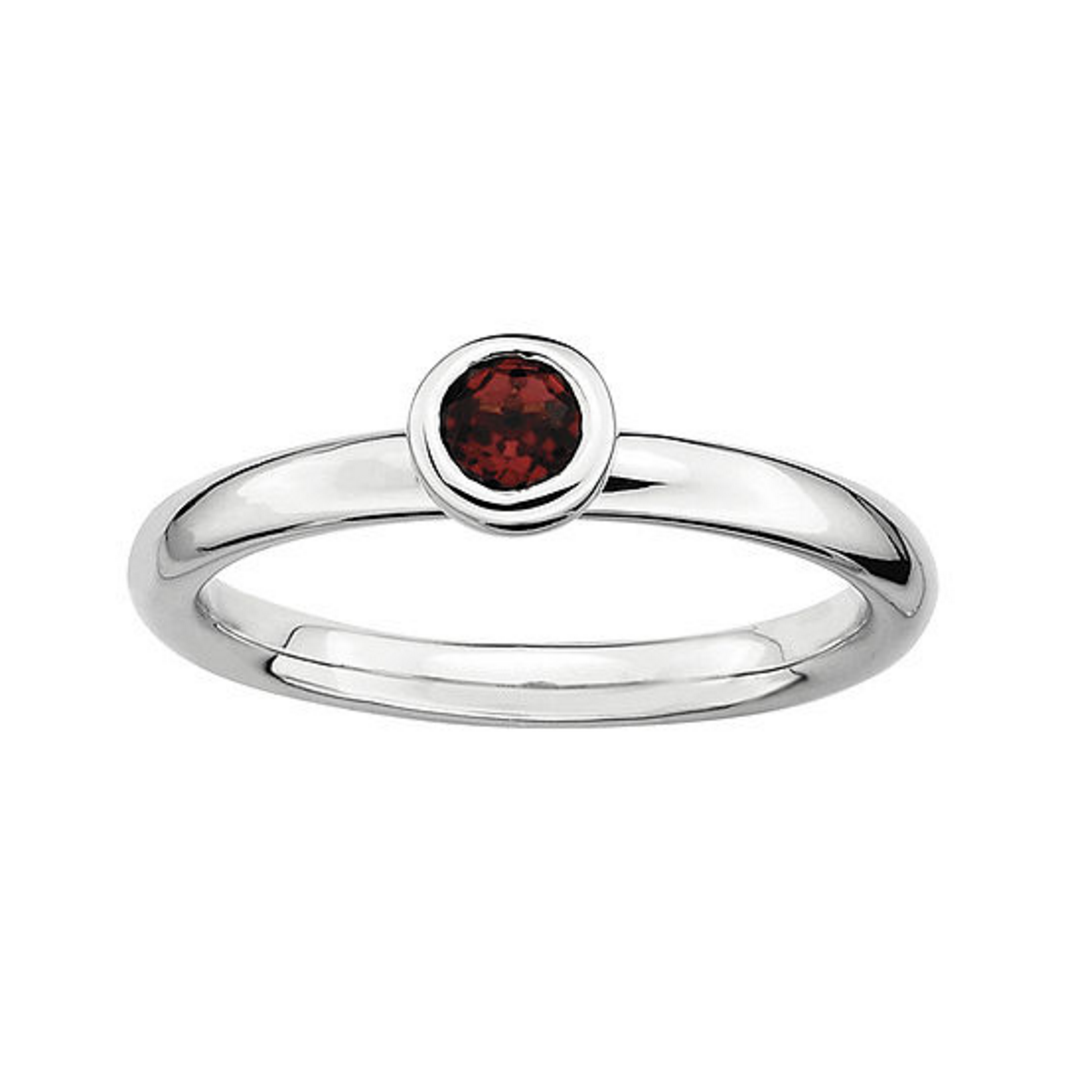 JC Penney Personally Stackable Sterling Silver Garnet Rhodium Ring JC Penney $99.99 Shop Now
---
If you struggle with opening up...
...try blue lace agate. If you've been burned in the past or simply find the prospect of trusting someone very daunting, this pretty stone helps reduce your fear of rejection or making a wrong move, and makes it easier for you to communicate your needs with a partner—whether you just started dating or have been for a while.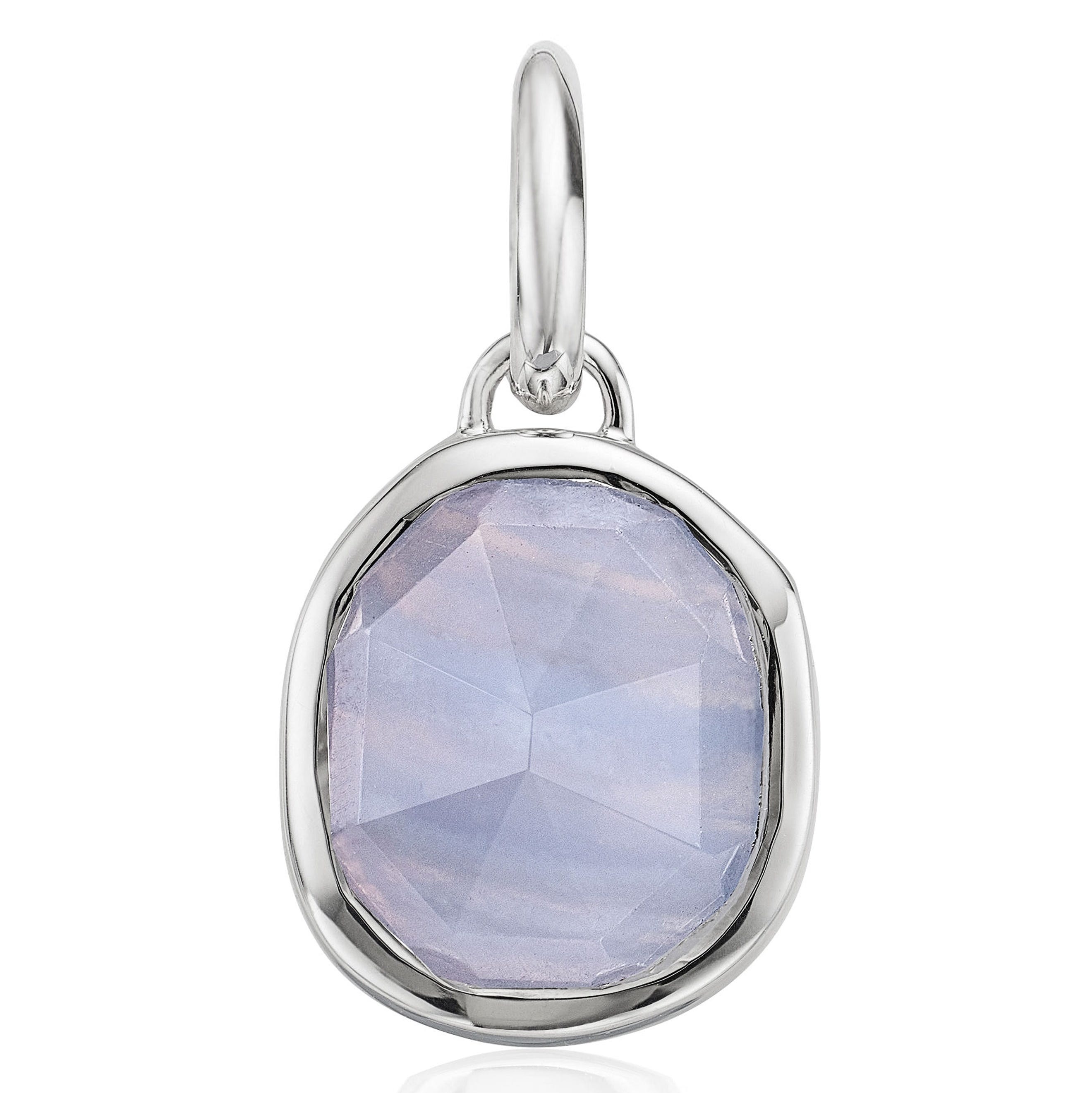 Nordstrom Siren Medium Bezel Pendant Charm MONICA VINADER Nordstrom $95.00 Shop Now
---
If your situationship is confusing as hell...
...try yellow jasper. This particular shade of jasper is great for helping you understand your feelings and find emotional clarity when you need it most. So if you're unsure if you want that FWB sitch to become more exclusive, or usually have trouble sorting through your romantic feels, wear some yellow jasper to see if it may help you make some decisions.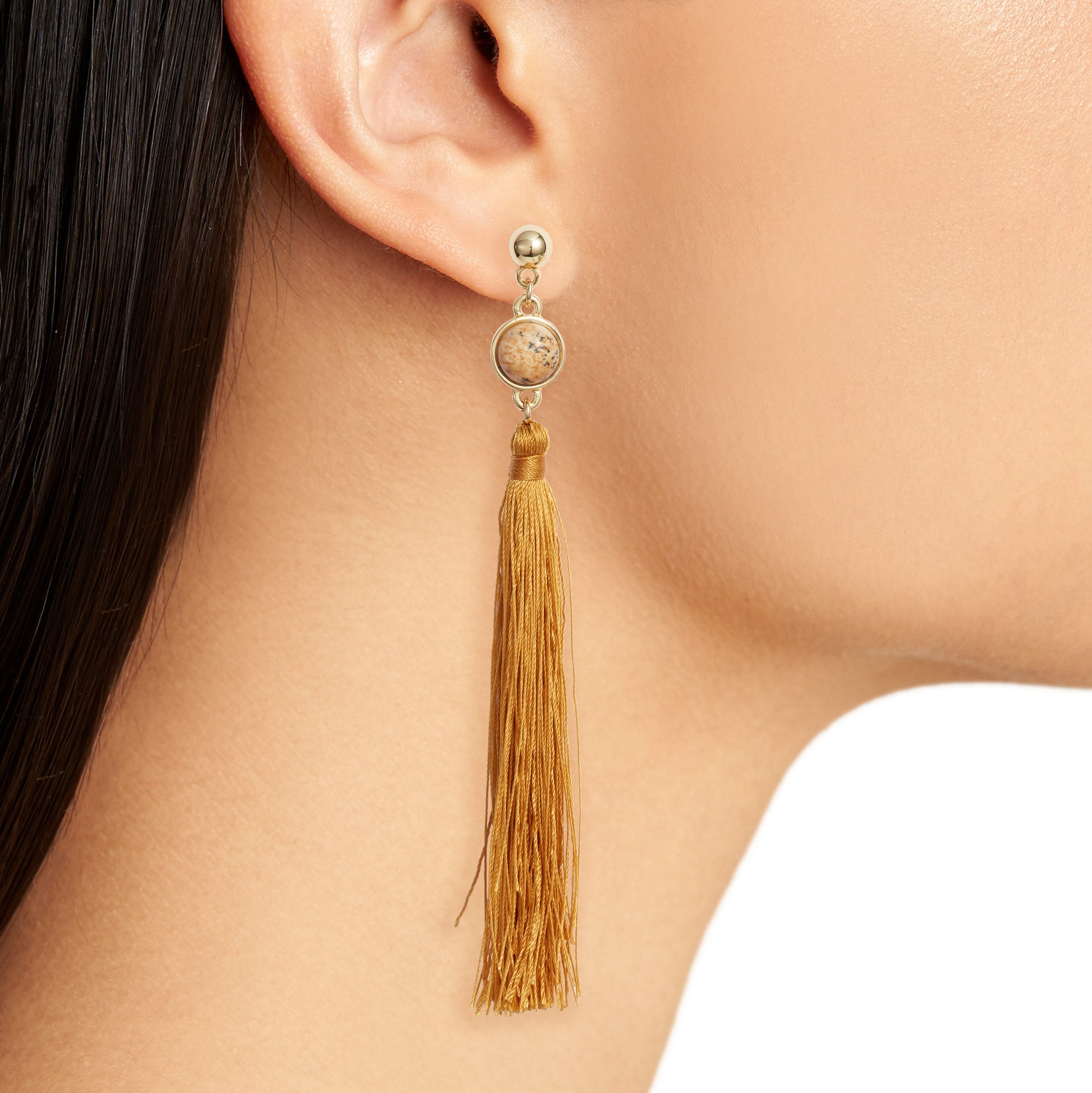 Strawberry Fields Jasper Tassel Earrings UNCOMMON JAMES BY KRISTIN CAVALLARI nordstrom.com $52.00 Shop Now
---
If you want to get better at curving fuckboys...
...try lapis lazuli. This regal stone helps you carry yourself with more confidence by making you wiser and more enlightened. If you're in a pattern of falling for flakes and douches, wearing this can help you access why it keeps happening, so you can steer clear of scrubs going forward.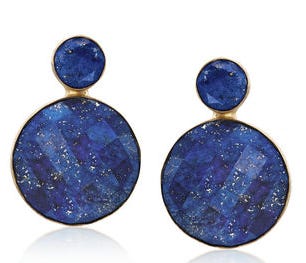 Lapis Double Drop Earrings in 14kt Gold Over Sterling lapis ross-simons.com $69.00 Shop Now
---
If you keep running into the same relationship problem...
...try jade. Jade is all about inspiring growth, rebuilding trust, and acknowledging old patterns. These can all come in handy, especially if you keep getting into the same fight with your partner or the same problems keep popping up in your every relationship. Plus, jade rollers also work wonders on your skin, too.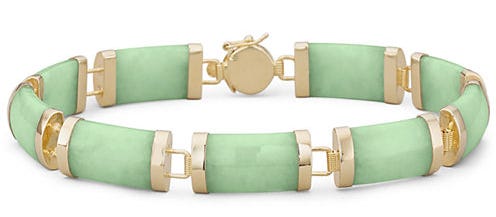 Jade Bracelet 14K/Sterling Silver FINE JEWELRY jcpenney.com $40.00 Shop Now
If you're in the "Thank U, Next" phase of your breakup...
...try rhodonite. This lovely stone helps you reach emotional balance, heal any toxic habits from the past, and, through all of that, learn to love yourself more. Because we all know: if you can't love yourself, how the hell are you gonna love somebody else??
SHOP NOW Rhodonite Cuff Bracelet, $27.99 on Southmoonunder.com