1. Become a Morning Person
"Ever since I've been starting my day earlier, my life has become much more organised. Over time, I've realised that any amount of sleep will never seem enough so it's easier to train your body to wake up early. Those extra two hours every morning give me time to sort out new work issues, make task lists for the day, and delegate work to my team."
Chandni Singh, Managing Director, Chandni Singh Salon and Academy
​
2. Give Yourself Short-Term Goals
"I've learned that deadlines can be nightmares if they haven't been thought through or planned well. Instead of getting bogged down with thoughts of all the work you still have to do, break your entire task list into smaller deadlines and work towards achieving them one at a time."
Mrinalini Chandra, Director, Mrinalini Chandra Artisan Atelier
3. Learn How to Say No, the Right Way
"Learning how to say no is critical for me, since I freelance and have to balance my retainers with my submissions for various magazines and blogs. If you don't have the time, you don't have the time, period. Turn down something politely, and be clear that you're swamped. People like work done, and not extensions on deadlines. They will appreciate your honesty."
Ambika Muttoo,
Beauty, Travel and Music Writer
4. Understand the Power of Timelines
"I always insist on finite timing for meetings with clients, etc. I manage this with my favourite app, Egg Timer. I start the timer once we begin a meeting or conference call and ensure the meeting is finished within the stipulated time. I strongly believe that our minds work best within finite timelines."
Naina Rastogi, General Manager, Lifestyle and Luxury, Madison PR
5. Establish a Solid, Working System
"Everything comes down to planning and then execution. We're a country full of great ideas but execution is the perennial issue. Create systems, whether it's at work or home. The more you can get people to follow a pre-determined system, the less room there is a for laziness and misguided improvisation. Performance is also measurable in a system. Also, make time to relax, refresh and re-charge."
Namrata Joshipura, Designer
6. Don't Answer Calls from Unknown Numbers
"All my e-mails during initial interactions request that I first be given the courtesy of a text message identifying who is calling and that I will call them back myself. This is a huge time-saver because when I know no voice-calls are scheduled, I can leave my phone and work without interruptions. I call back once I know my work is done or if I'm taking a break."
Naina Redhu, Luxury and Lifestyle Photographer and Blogger, naina.co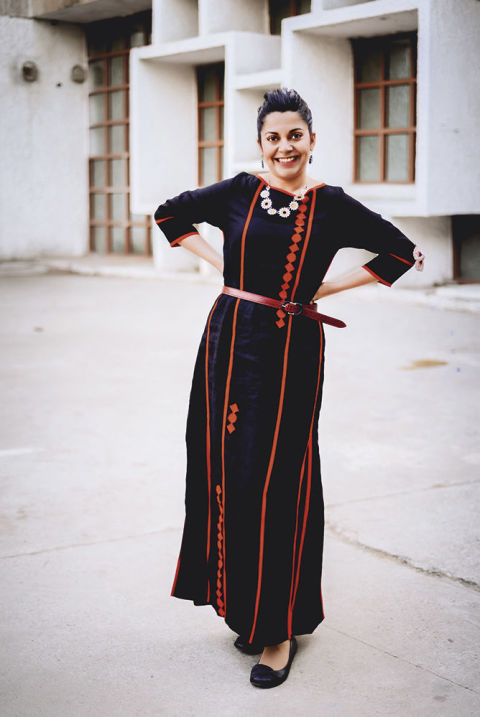 7. Be Pro-Active, Not Reactive
"There will always be new things that will keep trying to squeeze their way into you day. It's important to be able to focus and decide how you can slot those things into your schedule. Don't jump to action from one job to another, without a second thought. Anticipate and slot tasks into categories before they become bigger problems."
Suchi Mukherjee, CEO and Founder, LimeRoad.com
8. Don't be Insecure
"If the idea is to get a job done, don't worry if somebody on the team can do it better than you—if you are doing your job well, it will not effect you. Don't waste time worrying about what others are doing, the money they are making, and with whom they are friendly. It's just a waste of your energies and has no positive impact on your job. Just know what you want to do and do it!"
Nishat Fatima, Author and Editor
9. Go Digital
"Reminder apps are the way to go for to-do lists, sub-lists and priority lists. Wunderlist is an excellent app for organising all your lists for easy access. We're now starting international events, which means a lot of travel, for which the World Mate App works best to organise travel itineraries—airline and hotel bookings, Limousine reservations, weather and even a tip calculator!"
Sharnamli Mehra Adhar and Mitali Wadhwa, Founders, The Pink Post-It trunk shows
10. Be the Boss of Your Inbox...and Not the Other Way Around
"So much time gets wasted because of the constant bombardment of messages and updates, so take control of how much time you spend checking your e-mail and social media sites, and then respond to the important ones right away. By the end of the work day, make sure to leave no unread e-mails in your Inbox. Reply to important ones and delete the rest."
Tula Goenka, Author of Not Just Bollywood