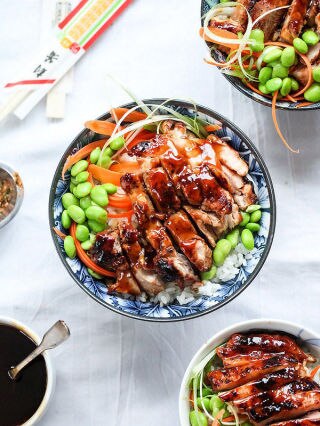 There is no better dinner than this Spicy Teriyaki Rice Bowl. Glub glub.
This Chocolate Peanut butter smoothie bowl is bae.
This Salted Caramel smoothie bowl is proof that there is no place salted caramel is not welcome.
Who needs to choose between tacos and burritos when you have a "Sloppy Jane" Tex Mex Bowl?
This Strawberry Oatmeal Breakfast Bowl is the only reason to get out of bed on a Monday.
No meat? No Dairy? No problem.
Healthy just got tasty AF with this Cuban Quinoa Bowl With Spicy Lemon Cashew Dressing