1. That dancing to a raunchy item number, after you get laid, is the only way to boast about it: Ishaqzaade.
Yeah, because showing-off to the whole world that you just had sex is gentlemanly behaviour. That's what every girl wants in their 'Mr. Right'.
2. That your girlfriend should be okay with the fact, that you just fooled around with her best friend: Cocktail.
'So, I've secretly been hitting on your best friend, because she seems more my style. I hope you're cool with that, because that's what we're doing.' You see why this might be a problem if you try it out in real-life?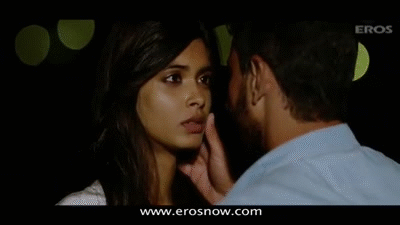 3. That being paid to be an escort is understandable, especially, when you're in a relationship: Desi Boyz.
Even if you're an escort to earn money for your partner, it's still not cool for some people!
4. That not using protection, is the 'in' thing:Salaam Namaste.
This NEVER ends well, even in the fabricated movie-world. You will end up getting your girl pregnant! And what a bonus, if she decides to keep the kid.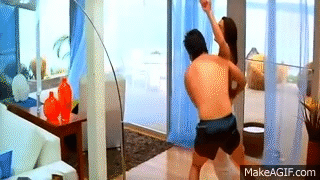 5. That mixing pleasure with business, is the best way to start your own company: Band Baaja Baaraat.
Because a one-night stand, can't just be a one-night stand, if you're f*cking doing business with them, and see them every day!
6. That recording yourself, doing the nasty, isn't a buzzkill: Race.
Just no, and bonus, if your deranged brother is watching too. Ugh, so creepy.
7. That having sex in a haunted house, should definitely be in your "public places to have sex, bucket list" Ragini MMS.
Sex before ghosts, bro.
8. That having sex in a car is totally cool, in a country where PDA is a punishable offense: PK.
Bollywood seems to love the idea of sex in public, but even kissing in public creates headlines in India. We would really urge you not to try this one.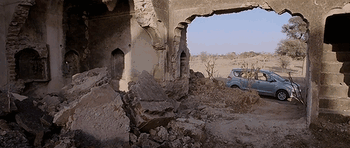 9. That the best way to 'get it on,' is by getting wet in the rain: Hum Tum.
Rain has been embraced by Bollywood as a symbol of wetness, no sh*t. Hopefully, it *comes* again another day.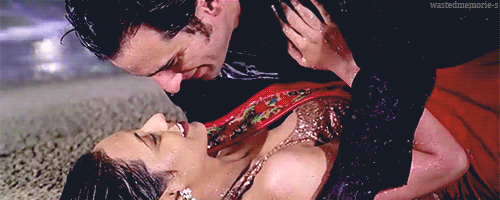 10. That questionably 'erotic' dance moves, are a major turn-on: Literally, every Bollywood movie.
Said no one ever. Because nothing is more sensual than dancing around trees, right?