Nobody wants to be the third wheel right?
Wrong! Instagram account (​@imnotathirdwheel) shows you how you can totally own being the third wheel, and get about 84K followers on Instagram at the same time!
The account follows the adventures of the third member of a trio (called the Tripod!), of which two members are in a relationship with each other. He captions the posts with hilariously clueless statements. See for yourself:
"It's called Mario Bros for a reason! Happy #Halloween from the #tripod"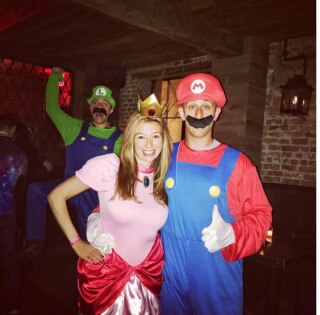 ​''I'm glad we made it to the park for the #lastdayofsummer. Guys! Guys! Wait for me!
"Wish they had a bigger canvas... No big deal, we can hang them next to each other in my apt!!"
​"We had the best day ever at the beach!"
"I love our #sunday #brunches! Nothing like great friends and tasty food to cheer up a cloudy day!"
"As you can tell from this picture, I was supposed to be included!!"
"Unfortunately there wasn't enough room for me but it's never cold when you're with friends!"
"Happy #holidays from the #tripod! It may be cold outside...But it's heating up in here!!"
"What can I say... we love each other!"