Even if you're a fitness freak, vegan, paleo or veggie, if you and food have a never ending love affair, then these apps will help you to take this bond to the next level.
BigOven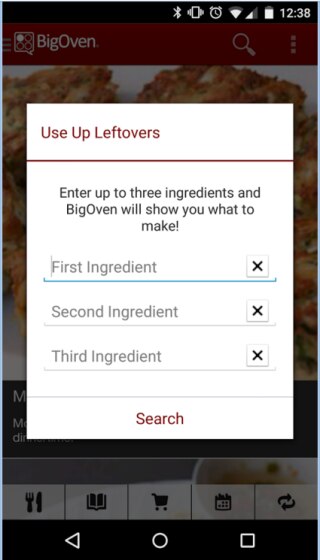 Want to try out something exotic without straining your pocket or want to use the leftovers in the fridge to come-up with something innovative and scrumptuous? With more than 35,000 recipes and several other features, BigOven can give you international flavoursat home. Here, one can search and share recipes from different corners of the world and check their nutritional facts , cooking time and review them as well.
Foodspotting
The best part about this app is that instead of reviewing the entire restaurant, it recommends what is the best delicacy to try out there. It is an amazing app where you just need to click a photograph of the dish you're trying, tag its physical location and review it. You can also check what other foodspotters have to say about the place. Foodspotting is a saviour app incase you are exploring a new city.
Hipcask
Now, becoming a wine connoisseur is just an app away. Hipcask, an Indian app, helps you find a suitable wine to match your cuisine and yeah, you can also share your experience on social media through this app.
Sweet'N'Spicy
If you want to try your hands on some Indian delicacies for this Sunday brunch, then this app is going to hook you for hours. With a bank of over 5,000 Indian recipes and videos, the app will spoil you for choices with categories like vegan, kids, must try, special diet, chef recipes, cuisine etc to suit for specific ineterests. Further, you can also create your account to ask questions, review recipes, add favourites etc.
TravelKhana
If you hate eating thefood available in train, then this app is youe messiah! You no longer need to satiate your hunger pangs in train with whatever grub is available in the pantry or at the railway station. This app lets you place the order (pizza, burger, biryani...whatever) and delivers it at the desired railway station, right at your seat!!
EatingWell Healthy in a Hurry
The health freaks no longer need to binge on boring food, this app is there for the rescue! With more than 200 carefully selected recipes and mouth-watering food photography, the app provides nutrional facts of every recipe and also, the recipes are pre-downloaded for instant access. Another interesting feature of the app is 'nutritional icon' that tags the recipes with high fibre content, low saturated fat, high protein etc.