In the social media world full of Insta-famous dogs and cats, a dapper bunny is carving out name for itself.
Meet PuiPui, the exceptionally fashionable bunny that has taken insta-world by the storm.
The adorable Holland Lop looks totally chic dressed up in an array of creative outfits – from a debonair corporate look complete with a tie and tiny glasses to an uber-cute king proudly donning a cape and a crown.
For the FIFA World Cup, the cute rabbit was snapped wearing a soccer outfit with an accompanying ball.
All his outfits are handmade by the proud owner Mumitan, from Tokyo, Japan.
The self-proclaimed "most stylish bunny in the world" has already racked up over 30,000 (and counting) followers.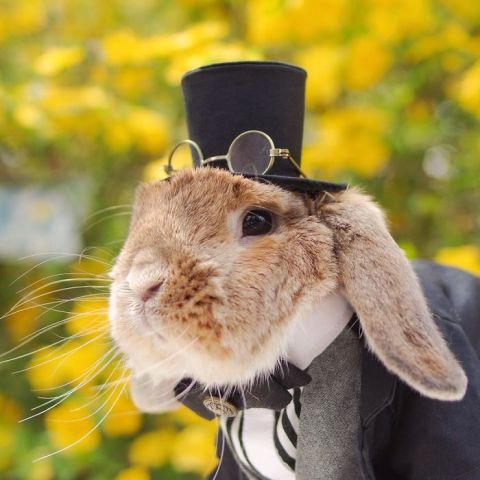 For your daily dose of adorbs, follow the lavish life of PuiPui on Instagram @mumitan