If you are looking to finally meet 'the one', but can't even find a guy to text back, we feel your pain. However, even the most loved up couple started off as strangers and had to meet. If the traditional ways to find a man, are no longer working, why not try these atypical ways to possibly meet a good guy and make sure he stays!
1) Speed dating
If you are looking for an exciting, fun way to meet multiple guys in one sitting (literally!), speed dating is the way to go! The idea is simple: An equal number of men and women sit around in a table and talk to one another for 5 minutes. If there is chemistry, you can choose to exchange numbers, if not, move on to the next!
2) 'DUS'
An amazing new dating app, where the women are in full control! Everyday at noon, 50 new people are curated for you, based on your profile. Simply like or pass on the guys, depending on your preference. If you find a match, break the ice by playing games or chatting! The best part? All users are verified to ensure all creepers stay away!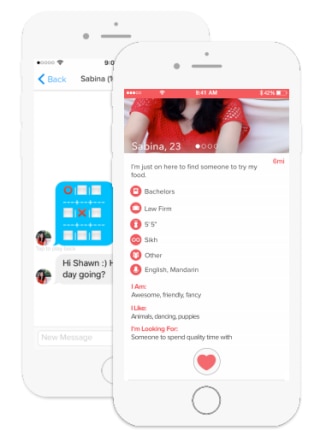 3) On a plane
You would be surprised to find out how many people meet on an airplane! If you find yourself sitting next to a hottie, start up a casual conversation! You never know what the 'easy convo' could lead to!
4) Through a friend
OK, so we cheated. This one is not so unusual, but if you are having a hard time meeting a nice guy, why not ask your friends for some recommendations? Surely, they must know someone, who knows someone, who's looking to date and BAM! That's a match!
5) While walking your dog
Ever bump into the same people while walking your dog? Why not start chatting about your pets, the weather or whatever else you can think of. You both already love dogs, why not take some time to see what else you have in common?!