First dates can often be very awkward and not-so-exciting for most of us. We usually end up mentally chalking out the date bazillion times in our mind down to the tiniest detail.
To keep it safe, most peeps would settle for the clichéd movie night followed by a fancy dinner date. But where's the excitement in playing it safe?
Fret not, Tinder just conducted a survey on what women would love to do on their first date and the results are pretty fascinating!
See for yourself...
1. Wine and Dine (32.6%)
The reason alcohol is called liquid courage is because drinking can help both the genders feel more relaxed and interact more! And what works better for girls than wine!
2. Something Low Key, e.g: beach walk (30.8%)
Let's face it – the beach is one of the most romantic places on earth. The great thing about this kind of date is that it requires very little preparation, money and effort but, at the same time, has the potential for creating a beautiful memory that you and your S.O. will remember forever.
3. Learn something new together (22%)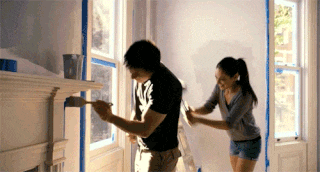 A shared experience is something people remember fondly for ages. Learning something together can bring out a playful competition between the two of you. It can be anything from learning salsa, baking a pie to paragliding or learning a new language.