1) Aries (20 March - 19 April)
This sign is a leader and loves adventure. Half-boho bun is your go to hairstyle for any occasion.
2) Taurus ( April 20 - May20)
A messy bun will create a perfect look for the sweetest sign in all zodiacs.
3) Gemini (May 21 - June 20)
For the zodiac that changes moods like seasons, waterfall braid is the best-suited hairdo.
4) Cancer (June 21 - July 22)
5) Leo (July 23 - August 22)
The sign that loves to keep it stylish, whether it be their hairstyles or clothes. Space bun is the perfect hairstyle for the charismatic Leo.
6) Virgo (August 23 - September 22)
Bob cut is a perfect hairstyle for fun loving virgos.
7) Libra (September 23 - October 22)
A side braid is a perfect hairdo for the sign that is all about elegance.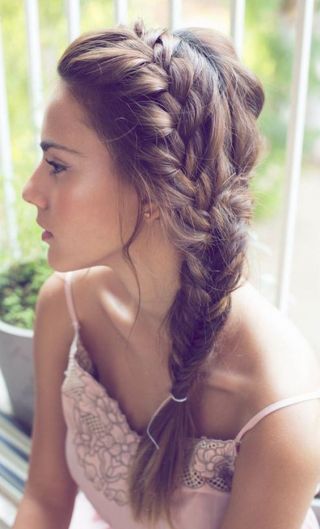 8)Scorpio ( October 23 - November 21)
With a deadly combo of sexy and mysterious, scorpio never fails to surprise anybody. Dutch braids are totally your thing.
9)Sagittarius (November 22 - December 21)
This carefree sign is open to all kind of elements in life. Free open hair completely suits your personality.
10) Capricorn (December 22 - January 19)
Pixie Cut is a perfect look for super ambitious Capricorns. You are never afraid to take up a challenge and can completely win this cut.
11) Aquarius (January 20 - February 18)
Creativity is what an aquarius is all about. A short,layered and wispy haircut is perfect for anybody who comes under this sign.
12) Pisces (February 19 - March 20)
Half bows and hairbows do perfect justice to this mystically romantic zodiac.