How long do you spend picking out the perfect lip colour, or youtubing several beauty bloggers and their lipstick reviews? A lot, we bet. So we're going to make things a little simple for you. Thanks to your zodiac sign, you can pick out the lip colour that would make you look like the star you are, without the annoying research of every single lip brand and their millions of shades.
Aries
You are bold, confident and have sh*t loads of energy, the best colour for you is obviously, the statement red lip. It symbolizes vitality and vigor and conveys confidence and a fearless quality, just the way you like to be perceived. The intensity of the red lip will also draw in attention, so you can embrace in that spotlight.
Taurus
You're a hopeless romantic and crave affection from people, love is basically a huge part of your life. Natural colours would work best for you, anything from nudes to dusty rose or a light pink will compliment your style.
Gemini
You are versatile, spontaneous and curious. So you'll go towards the fresh, new, trends – anything to keep that curiosity going. You also love to gossip and get social, so bright, pretty hues is your go to lip shade. Try out a bold pink lip for your next Sunday brunch.
Cancer
You are very emotionally intelligent and have a lot of feelings! You love the idea of love and all the emotions it comes with. You need a nourishing balm or lipstick to give your delicate lips some TLC. And try out a classic, sensitive lip shade that's compatible with different skin tones- maybe soft shades of mauve or muted pinks.
Leo
You all know this about Leo's, they're bold and out-there and often described as leaders. And damn, do they enjoy luxury, especially if it comes to luxurious lipsticks. You need a shade that shows off your warm personality- orange red, coral tones work well. But if you want to stand out among the crowd and be the centre of attention- play with metallic colours and a little shimmer.
Virgo
You are organized, hardworking and practical- you can't be bothered with lipsticks that come off after one sip of water, no matter how good it looks for that split second. You also want a feminine shade that's not over the top- try matte shades of apricots and coral or even a conservative beige one for your daily makeup routine.
Libra
You're pretty balanced, you aren't impulsive or rash but still have your own signature style. You should try out a typically feminine shade – like a rich berry or a rosy pink. You bring a sense of relaxation around you, so if you feel particularly adventurous, why not go for a shade of blue?
Scorpio
You girls are pretty bad*ss, you're a rule breaker, a chance- taker and so bold. There's also a very sexy air of mystery surrounding you so get your punk on and try out dark, vampy hues in a matte finish.
Sagittarius
You're athletic, adventurous, full of energy and one of the most bubbly and cheerful signs. You're probably a happy-go-lucky kind of girl and your lipstick should reflect your charming, optimistic personality. Try out a bright pink or neon fuchsia lip shade.
Capricorn
You're elegant, professional and goal oriented but your sense of humor is also great – basically, you're the whole package. You need a lipstick to slow down your super-ambitious and hard working nature but also show that professional, yet witty side. Pale to deeper nude shades are simple enough to appeal to your conventional side and practical enough to match a lot of stuff in your wardrobe.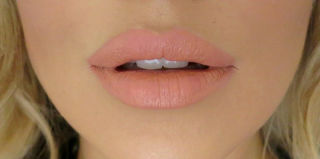 Aquarius
You're super friendly, but also quite temperamental and unpredictable. You're also completely a free-spirit and you need something daring and original, you love the new trends! Dare to be different with your lip colour and try out an ombre?
Pisces
You're the sensitive dreamers of the zodiac sign. You're compassionate, empathetic and intelligent. You like the 'feeling' of a lipstick and tend to go for more of a natural hue. Try out lip shades of raspberry or rose petal to compliment your sensitive personality.